PS4
Shovel Knight: Treasure Trove
Gamer Reviews
7974 Reviews
9.57
NA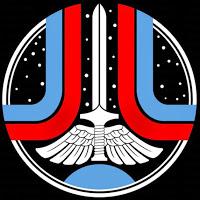 8.50
Probably one of the best retro-inspired games around. It's an homage that manages to surpass its inspiration where it counts. This game is deep, replayable, daring, and addictive. Highly recommended for anyone who needs some pixel thrills to capture their imaginations and get their fingers moving.
Aggregate Gamer Reviews
9.00
Shovel Knight is just what any veteran gamer's inner child needs. Between the tight platforming, nostalgia-inducing graphics, and pitch-perfect sound design, old-school gamers need look no further for their fix. Younger gamers will appreciate the modern additions of checkpoints and Cross-save functionality, while hardcore gamers can simply smash those checkpoints and reap the rewards. It's incredible to see a game that doesn't just imitate the 8-bit era, but perfectly embodies it.
9.40
With it's superb controls, fluid action, and overwhelmingly charming presentation, Shovel Knight is the total retro-lover's dream package. It takes tons of influence from classic sidescrolling past, but carves out enough of a unique identity to stand up on it's own and not be remembered as Retro Reference The Game. If you like old-school at all, this will be right up your alley.
Shovel Knight continued the trend of incredibly well crafted and well received indie titles in its release last year and is every bit as fun as it was then. Inspired by numerous classic games, Shovel Knight still manages to dig up its own distinct identity that makes the game worth playing again and again. While the game is essentially the same this time around, only seeing the addition of a Kratos boss fight, it just means another segment of the gaming community has the opportunity to play this fantastic love letter to the 8-bit era.