PS4
Ruined King: A League of Legends Story
NA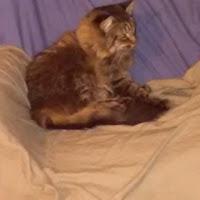 1.00
i really hate this game, it has bad graphics and all league of legends is so boring. I am never playing this again ever. I will not recommend this game
1.50
Honestly, there is not much to say. The game just feels like it could have been done better. I suggest you don't waste your money.
Aggregate Gamer Reviews
8.00
Ruined King: A League Of Legends Story has set the bar for future forays into League of Legends lore. The story Airship Syndicate tells here delivers in a big way, turning these six champions into the new faces of the franchise. The JRPG Airship crafted around its story is also wonderful, creating a feeling of playing League of Legends while actually playing a turn-based RPG battle.
9.00
Rarely is a game fun, beautiful and thought-provoking while being entertaining. The Wild at Heart does cover some heavy emotional threads while weaving them into a bright, bold and funny tapestry. New items and systems are introduced slowly and regularly, the puzzles are fun and there is always something to do.
8.00
Riot Forge and Airship Syndicate has managed to create a solid RPG with a very complex combat system, with many variables to take into account, and with a brand and expectations as high as the ones that the community holds for League of Legends. The exploration of the scenarios is fun and the secondary objectives, although scarce, lengthen the game experience without making it lose value. I'm sure we'll see more titles like this one to explore other areas of the huge world of Runeterra. Let's get into battle!