PS4
Rise of the Tomb Raider: 20 Year Celebration
VR Content
virtual reality headset to play.
Gamer Reviews
15037 Reviews
9.09
NA
I can still remember the days when I was a kid having a hard time playing Tomb Raider on my Playstation 1. Who else enjoyed locking the butler inside the kitchen? hahahah Anyways, this reboot took me years to finally decide to try it on. It was awesome. The storyline of this new generation Lara Croft is way too different in many ways. I enjoyed this. Having Lara Croft on-screen controlling her is an unforgettable experience alone. Mechanics are great! Especially the story.
VISUALS
Artistry: 12/12
Technical Merit: 8/8
SOUND DESIGN
Music: 9/12
Sound Effects & Vocals: 6/8
INTERACTION
Control & Interface: 6/8
Player Agency: 7/8
Accessibility: 4/4
MECHANICS
Feedback & Fun: 8/10
Depth: 5/5
Variety: 5/5
CHARACTER
Narrative: 8/8
Heart: 5/6
Originality: 6/6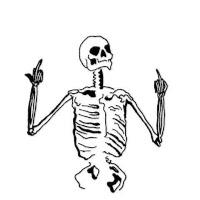 9.50
Amazing game, Great characters that you care about, Fun challenge tombs, Good story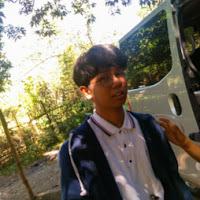 9.00
Rise of the Tomb Raider takes what makes its predecessor so great and improves it on every way added a compelling story that digs deep into lara's past makes this game a worthy sequel.
9.00
The Siberian wilderness is just as detailed and gorgeous as it is on Xbox One, and I didn't notice many differences in the character nuances, either. The 20 Year Celebration also grants access to Rise of the Tomb Raider's DLC, including the Croft Manor section and Endurance mode, additions that flesh out Lara's backstory and drop you into the wild to fend for your life, respectively. One year after it released on Xbox One, Rise of the Tomb Raider is still a journey well worth taking.
8.40
Setting foot in Croft Manor is an enjoyable afternoon experience, doubly so if you're an early adopter of PlayStation VR. While not integral to the Tomb Raider story, there's something to celebrate if you've already waited this long for the complete experience.
9.00
None of these additions feels like entirely tacked on experiences, except for perhaps Lara's Nightmare, which serves little purpose or replay value. In fact, in many ways they almost make the main game feel like the side content. That's the most important aspect of the 20 Year Celebration. Just squashing content into a release for the sake of saying it has a lot of stuff is a weak strategy that gets outed pretty quickly, but Rise of the Tomb Raider: 20 Year Celebration doesn't have that problem.