Trailer, Gameplay, & Screenshots
Buy now
About this game
Developer: Insomniac Games
Summary
Ratchet & Clank blasts onto PlayStation 4 for the first time, with a new game based on elements from the original Ratchet & Clank (PS2). Ratchet & Clank (PS4) re-imagines the characters' origin stories and modernizes the original gameplay. Featuring all-new boss fights, several new planets, new flight sequences, and much more – with completely new visuals constructed to take advantage of the power of the PS4.
Gamer Reviews
23915 Reviews
9.21
NA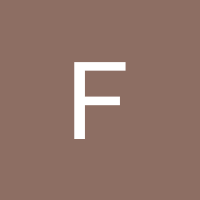 7.00
Overall this is a decent Ratchet and Clank game that continues in a way typical for the serie. Combat is super fun, graphics decent even nowadays. The story is little bit blunt, but the gameplay makes it up. Variable locations and enemies, constellation of weapons and very cute main protagonist deserve solid 7/10. Playing Ratchet and Clank is extremely satisfying as you can destroy and disintegrate almost everything in a number of ways. Great successor for the serie.
Time in the game: 16h
Gameplay: 9/10
Story: 6/10
Graphics: 8/10
Very good platformer. I never got super hyped, maybe because I didn't play it on PS2 so the "nostalgia factor" don't apply for me this time. Anyways, is fun and searching for the bolts and cards wasn't tedious. Some weapons are trash so I never used them, but is an interesting mechanic to have a lot at your disposal.
A solid 8.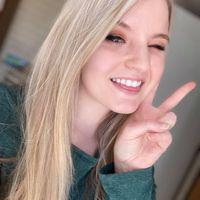 7.50
Great game. Adorable, funny and exciting. Played it every chance I got until I beat it.
9.00
Ratchet and Clank is a prime example of a genre of game we don't get too often anymore. Top that off with the fact that it is immaculately constructed and this game is a must own for every PlayStation 4 owner. Insomniac Games continues to prove why their games are always highly anticipated, and I cannot wait to see what they do next.
8.00
Ratchet & Clank is every bit as dynamic and fun as the 2002 original. It's endearing and entertaining, a veritable power fantasy fueled by rockets and carried by specialty gadgets. Re-introducing a classic franchise to a new generation is a difficult task indeed, but Ratchet & Clank is a shining example of how it can be done.
8.60
Ratchet & Clank is a fantastic game and a strong return of both the franchise and developer Insomniac, who have done an outstanding job. It doesn't concern itself with being a movie tie-in and, as such, it ends up being a true Ratchet & Clank game, one that any fan will have already played and an excellent introduction to make new fans.