PS4
Plants vs. Zombies: Garden Warfare 2
Gamer Reviews
22792 Reviews
8.85
NA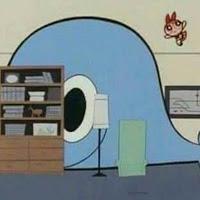 5.00
Esta wea no es planta vz zombies.
9.80
Probably one of the most enjoyable games I have played in my life. The gameplay is amazing, and the level up system for each character was excellent, and the maps were balanced. For the most part zombies and plants were balanced, and the constant updates brought changes to characters and also added characters, which made the game very fun.
Aggregate Gamer Reviews
7.00
With more generous pacing and worthwhile single-player content, Garden Warfare 2 would have been a truly outstanding game, but even without those things, it's a robust shooter with an astounding level of mechanical diversity that all but guarantees you'll encounter something new every round you play. And of course, its endearingly ridiculous presentation remains true to the series roots, further proving shooters don't have to be gray and gritty to offer a rewarding experience.
9.50
Plants Vs. Zombies: Garden Warfare 2 is a masterclass in sequel creation, an example of what happens when you listen to criticism and strive to create a fun game more than an addictive business model, something people want to spend time and money on as opposed to something they feel compelled to do.
9.00
The love and care that was poured into this title is obvious, and translates into a terrifically entertaining experience that I encourage everybody to try out. Play with your friends, your parents, your kids; anybody who has ever enjoyed a video game should have a blast with PvZ Garden Warfare 2. In fact, I think I'm going to go load up Rose and turn some more zombies into goats right now.