Gamer Reviews
9938 Reviews
9.73
NA
10.00
Salah satu game terbaik sepanjang masa bagiku,
100 jam++ yang sangat enjoyable, dan post persona syndrome berasa banget setelah tamat. Susah untuk move on ke game lain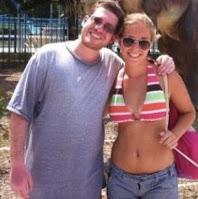 10.00
The Greatest PS4 Exclusive Turn Based JRPG Ever Made; Perfect Gamplay, Voice Acting, Story/Plot, Characters, Soundtrack, ShowTime Attack, Billboard, Darts, Phantom Theives Den, Grappling Hook, 5 SP Seeds in Each Dungeon, New Characters, New Semester, New Dungeon, Easier Way To Build Up on the Bastion Pass. Being Frame For Sexual Assault and Put on Probation; Joker/Ren have to move with in Tokyo to Start over but in Time Karma will Happen Shido. Joker/Ren Makes New Friends at his High School Called Shujin Academy and they form the Phantom Thieves, which is a Vigilante Group that Changes the Hearts 💕 of the Evil/Bad People to Make Them Better. Joker/Ren is the Leader of the Phantom Thieves and he's mostly a Silent Protagonist that Talks during Boss Fights/Regular Fights and during some Cutscenes. Kasumi is A Very Talented Gymnast with Natural Red Hair. My opinion is that she's Joker/Ren Canon GF; She Have High Suicidal Depression and with Joker/Ren being there for her she breaks out of it and she becomes her true self with her telling Joker/Ren her real name: Sumire.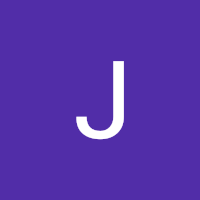 10.00
The best gaming experience that I ever had.
By most accounts Persona 5 didn't do much wrong.  While most games that achieve the critical success of P5 would rest at that job well done, Atlus has continued to further refine their masterpiece into something even better.  Persona 5 Royal is proof that even the best games can be made better by acknowledging shortcomings and addressing them, however small they are.
10.0
Persona 5 was already a strong front-runner for being the best JRPG ever made, and Royal really gets me wondering what else could even compete. The excellent story and its lovable, multidimensional characters along with the challenging, tactical combat are all refined and back for another round with new surprises and new friends in tow. There are new areas to explore and new twists to leave your jaw on the floor.
9.00
Persona 5 Royal is the definitive version of the game, and unlike the recent Tokyo Mirage Session re-release on Switch, the new content adds a lot to the experience. It may be a big commitment to play through the whole game, but there is no better reason for old fans to re-visit this world or new fans to get their first taste.