Gamer Reviews
14513 Reviews
8.40
NA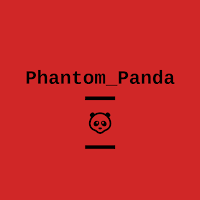 9.00
Fun combat with fun characters makes this game very repayable and constant updates add to the new feel of a 4 yr old game, you will be spending a lot of time on this game if you like the combat, also playing with friends will make the experience much better.

10.00
Blizzard's Masterpiece. Although it's not the same as before. It's one of the best things to have ever come the gaming industry. 6.00
After playing the free2play game paladins first which is pretty simular to overwatch i thought i might enjoy the more popular game. But it just for some reason didn't feel fun. The game just felt to casual after coming from paladins. Runs great on the ps4 tho and has not many bugs.
Aggregate Gamer Reviews
9.50
The bottom line is Overwatch is an amazing starting place for a platform that will undoubtedly operating for years to come. But, just like any other major online game, there are a few stumbling points that will undoubtedly be addressed in the following months. A few small tweaks in quality-of-life improvements, daily objectives, and technical fixes will go a long way for the game.
9.00
The more you play Overwatch the more you realise Blizzard thought of basically everything you might criticise it for.