PS4
Overcooked! All You Can Eat
NA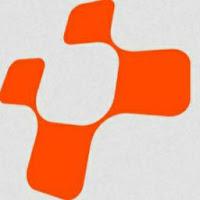 6.00
The control is 6/10.
Display is small.
Gameplay is annoying.
Aggregate Gamer Reviews
A collection of two of the finest co-operative games on Playstation, and it's almost as fine on PS4 as it is on PS5. Overcooked! All You Can Eat adds very little in regards to new content, but now with online cross-play, you've got everything you need to form a party of manic chefs and enjoy Overcooked! at its absolute best.
8.50
All You Can Eat es el bufé libre que recopila todo el contenido de Overcooked, Overcooked 2 y todo el contenido adicional, todos los chefs y algunas nuevas incorporaciones. Adaptado a la nueva generación de consolas, disfrutaremos de un total de unos 200 niveles sin que la diversión nos deje con hambre.
8.50
Το Overcooked! All You Can Eat σηκώνει παρέα. Όταν δύο ή περισσότεροι παίκτες παίζουν μαζί (με το ρίσκο να σκοτωθούν μεταξύ τους) το αποτέλεσμα είναι απολύτως διασκεδαστικό και το ενδιαφέρον δεν μειώνεται σχεδόν ποτέ χάρη στις πολυάριθμες όμορφες πίστες του. Απαιτεί ταχύτητα, προσοχή και κυρίως ακρίβεια, όμως το αποτέλεσμα δε σταματά ποτέ να δίνει το αίσθημα της επιβράβευσης, δημιουργώντας έναν πολύ ένοχο εθισμό στους παίκτες που θα του αφιερώσουν χρόνο.