PS4
Odin Sphere: Leifthrasir
Gamer Reviews
1677 Reviews
9.30
8.07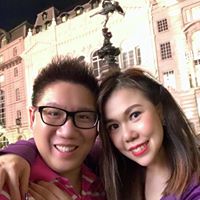 6.00
Average game...the art style is amazing but that's only the good thing of this game for me. The fight box is too cramped to enjoy the fighting.
Aggregate Gamer Reviews
9.50
If you're looking for a fun hack n' slash action-JRPG with a deep customizable system to tailor to your playstyle, Odin Sphere Leifthrasir is some of the most enjoyable times to be had, going far beyond the nostalgia of a simple remake.
9.70
Odin Sphere is one of those games I want to go back to and play again every few years or so. There's also a Storybook Edition which only costs an extra $20, and comes with a t-shirt, hardcover art book, art print, metal slipcase, and handsome outer box to house it all. If you're a fan of Super Nintendo beat-em-ups, RPGs, platformers, 2D aesthetics, or anime, do yourself a favor and pick Odin Sphere Leifthrasir up. It's a serious game of the year contender, and undisputed grand slam champion of HD remakes.
8.00
It's snappy, it's got momentum, and it keeps me in the thick of the action, whether I'm fighting off fairies and frogs, or whether a gargantuan dragon is charging at me. He's a lovely dragon, too, with a throaty baritone delivery and a desire to help you out, even if you just spent the last few minutes slashing at his scales and setting him on fire.