PS4
Odin Sphere: Leifthrasir
Gamer Reviews
1835 Reviews
9.28
NA

9.70
I did not expect to enjoy this game as much as I did. Very few remakes or remasters do I find myself enjoying, much less becoming one of my all-time favorite games. I had never played the original and, honestly, if I hadn't known better, I never would have questioned whether or not this game was originally made for PS4. The game feels like a modern masterpiece in every way. The story and the characters are great, the combat is superb. The game can feel a bit repetitive by the end and may feel a bit drawn out by the end, but that should not stop ANYONE from experiencing this incredible, one-of-a-kind experience! I just wish I could find a game that could fill the void I've felt since I beat it!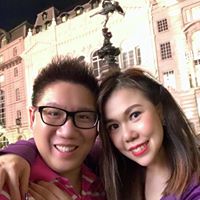 6.00
Average game...the art style is amazing but that's only the good thing of this game for me. The fight box is too cramped to enjoy the fighting.
Aggregate Gamer Reviews
8.00
It's snappy, it's got momentum, and it keeps me in the thick of the action, whether I'm fighting off fairies and frogs, or whether a gargantuan dragon is charging at me. He's a lovely dragon, too, with a throaty baritone delivery and a desire to help you out, even if you just spent the last few minutes slashing at his scales and setting him on fire.
8.00
With so many annoyances fixed, this feels like the game Odin Sphere was meant to be. The presentation is top-notch, and the action is fast-paced and satisfying. I still got the sense of an older game at the core of the experience, but the updates more than justify revisiting this stylish and unique adventure.
9.00
With lessons learned from its original release along with the experience of other titles under Vanillaware's belt, Odin Sphere Leifthrasir surpasses what I tend to expect from a remake these days. It expands, streamlines, and enhances almost every aspect of Odin Sphere with the utmost care without leaving behind individuals who loved the original experience. This is the best case of a video game remake done right.