VR Content
virtual reality headset to play.
Gamer Reviews
41620 Reviews
7.20
NA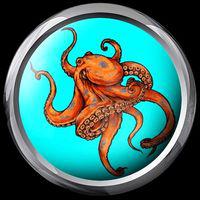 9.50
First I tried it without conviction, not day one but at the "Beyond" update,
Now I love this game so much, there is no other like him...
Hard to describe, try it!
8.00
It is a really great game for adventurous people. The endless world, recourses and ships to collect! It's a really good game for all.
Aggregate Gamer Reviews
7.50
No Man's Sky is a great start to vast procedurally generated worlds, but may need more resources to extend the game's lifespan.
9.00
If you've ever dreamed of being a cosmonaut, of starting with practically nothing and amassing a fortune, of becoming a notorious space pirate, or had any other of the countless sci-fi fantasies out there, this is probably the game for you. Now, those fantasies might not play out exactly as you'd have hoped in No Man's Sky, but this is a game that begs those who put in the time to come back just once more and see what lies just over the horizon. If this game is right for you, you won't be able to put the controller down.
8.00
At the end of the day, I judge a game by one simple fact: how much I want to keep playing it. By that standard, No Man's Sky is a great game. Sean Murray and the team at Hello Games promised us a huge, open universe in which we could live out our dreams of being interstellar explorers. And they pretty much delivered – think about how amazing that is.