PS4
NieR Replicant ver.1.22474487139...
Gamer Reviews
2806 Reviews
9.48
NA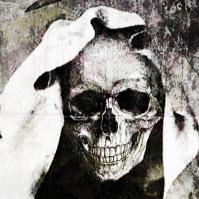 5.40
The game feels like a prototype to Nier Automata in every way. From the story involving the young boy and the older lady in a world that doesn't seem like what it appears from the onset, to the combat with its long list of minute details that make it feel unique based on what you choose. The combat is good, albeit a bit simplistic by today's standards. The movement feels just like Automata did. The music is fantastic as always. The things I wasn't so hot about was the story being extremely slow to pick up steam. I know, rpg games are usually slow burns, but it's harder these days to have time for that. What makes the first 10 hours or so harder to slog through is that the actual story quests feel like side quests. The side quests themselves are extremely fetchy and just not fun in 2021. Another gripe is that the projectile magic attack is not precise at all. You have to shoot ahead of the reticle to actually shoot at your target depending on how far away you are. I'm comparing this to Automata, it's impossible not to considering the sequel exists. The jumping feels floatier in this one, so I had trouble gauging it during boss fights. The main characters (white haired) are also kind of bland and one dimensional. Sure, there's some unique qualities about all of them, but it's not enough to make me feel like I wanted to listen to what they said. Kaine came off as just kind of stupid, brother Nier was very predictable, and Yonah was the typical sweetheart. Yes, the game is old, but the writing could have been better for the main characters. Emil and Weiss can be fun. Ultimately, as a stand-alone action rpg, this is an average 5, with so many loading screens (seriously?), but the music makes it a 6 at most. As a game re-released after Automata, it pales harshly in comparison: it's a 4, because sometimes the PS3-era problems are just annoying and for the love of god, end the fetching quests! If the game had less loading screens, better writing, tighter projectiles, no fetch quests, a better first 10 to 15 hours, and some very minor movement adjustments, it would be a clean 8. My problem is that the game feels like chores up until the last few hours of the game, kind of like kingdom hearts 3. It feels like Star Wars Episode 1: very slow, pretty boring, kind of too specific to matter, with bland main characters. 5.4, slightly above average.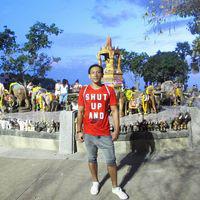 8.00
8 hours in so far, I give it 7.5 out of 10. Currently in Emil Mansion just before the main boss I guess since there's a save point.
My score might change as I progress but so far I can tell that it's a little bit aged. I've never played Yoko Taro's game before Nier Automata so my expectations is a little bit different and maybe a bit too high (I loved Automata).
Combat is not as exciting as in Automata and the enemies so far lacks variety. I don't think it'd be worse than what I've played so far. I'm still enjoying it but it doesn't hook me and play it for hours and hours in one sitting like Automata did.
Aggregate Gamer Reviews
8.40
NieR Replicant ver.1.22474487139… is the perfect way for fans of Automata to experience the original and for newcomers to engage with the franchise. With updated combat and visuals, Replicant can proudly sit amongst greats in the genre, however, the hypersexualized representation of Kainé remains and deters from an incredible experience.
8.00
NieR Replicant ver.1.22474487129… remakes an under-appreciated action RPG for a new era of consoles and players, giving us another look into the beautifully bizarre mind of creator Yoko Taro. Replicant isn't the most impressive remake on a technical or visual level, but it's received some very welcome upgrades, such as an improved combat system.
8.00
The story takes surprising twists and hits the emotional depth making this is a truly memorable experience. Whether a fan of the original NieR or someone who discovered the series through NieR Automata, Nier Replicant ver1.22474487139… is a must play, especially for fans of games that can bring the player to tears.