PS4
NieR Replicant ver.1.22474487139...
Gamer Reviews
1219 Reviews
9.47
NA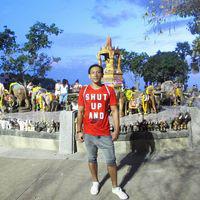 8.00
8 hours in so far, I give it 7.5 out of 10. Currently in Emil Mansion just before the main boss I guess since there's a save point.
My score might change as I progress but so far I can tell that it's a little bit aged. I've never played Yoko Taro's game before Nier Automata so my expectations is a little bit different and maybe a bit too high (I loved Automata).
Combat is not as exciting as in Automata and the enemies so far lacks variety. I don't think it'd be worse than what I've played so far. I'm still enjoying it but it doesn't hook me and play it for hours and hours in one sitting like Automata did.
Aggregate Gamer Reviews
7.00
NieR Replicant's upgrades put it nearly on par with NieR: Automata, and while it doesn't live up to the tight package Automata provided, it's a great addition for anyone who missed it the first time around.
8.50
Nier Replicant Ver.1.22474487139... is the best way to play a genuinely amazing game. The flaws of the original version have been smoothed out some more, and while it still struggles with tedium and grind, the bright spots stand out. Even if you're not traditionally into JRPGs, I can recommend Nier because its unique story and tremendous voicework make it stand out as an extremely well-told tale.
8.40
NieR Replicant ver.1.22474487139... restores lost content alongside a brand new ending but requires players to retread the same 60+ hour grind to experience what's unique to this oddly numbered JRPG.