Gamer Reviews
5697 Reviews
9.16
NA
10.00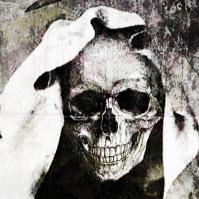 7.40
The music in this game is phenomenal and boosts the entire game up at least one digit in score. This is a good game! There's just a few problems that prevent this from being something that everyone can enjoy. Let's face it, having to play the game three times to "beat it" is absolute garbage. It just seemed kind of lazy to be honest. Immediately down to 9. Now the combat is some of the best I have ever seen in an action-rpg. You can dodge while attacking—thank god! The game has kind of floaty jumps and movement, so it will take just a little time to get used to it. The characters feel a bit heavy to move around for me, personally. Sometimes you are put in situations where the camera is weird during mech fights and it just doesn't work. You can see what they are going for and it's cool, but man, it can be janky and depth perception is hard to gauge. The fact that you also have to keep the firing button pressed down to retain projectiles is laughable. Ergonomically, that's a joke. So all that considered, down to an 8. Another problem is that the story doesn't make sense immediately. Typical jrpg mess that's objectively epic but presented poorly or too cryptic for its own good. The story is sad. The world is super saturated in color and without falling prey to the obvious fan service, you can see the world is kind of empty and having to traverse it back and forth sometimes for FETCH quests is lame. There's a few fetch quests but it's nowhere near as bad as Replicant. Some quests here are super rad. The third act of the game is also essentially the same, gameplay-wise as the first except for one specific mechanic which isn't all that. The game can be really fun and interesting but sometimes it's just boring with some side quests and not exciting with repeating play throughs. 7.4, it will never be great all the time but it will always be good. It feels good, it's polished, and it's satisfying.
Nier: Automata takes fantastic action and RPG elements and blends them into a game world unlike any other, creating a truly memorable experience. The game continuously pleases and surprises with terrific gameplay that is constantly transforming, and a narrative that keeps you thinking and guessing. It has a lot to offer, and is an experience that shouldn't be missed.
9.00
Nier: Automata's story is a rich tale, both tragic and whimsical, told expertly through the medium of video games by melding thrilling combat with a profoundly imaginative world well worth exploring. Director Yoko Taro is a madman with a box, and he's been kind enough to open that box to let us play with it.