PS4
NieR Automata - Game of the YoRHa Edition
Gamer Reviews
3799 Reviews
9.63
NA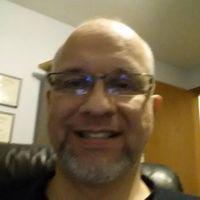 5.00
The game starts out pretty exciting. There's various means of fighting and even vehicles. But once it gets past the Factory it gets pretty slow and kinda boring. There are tedious fetch quests that are just not interesting. Sometimes it's hard to know what you're supposed to do next. I thought this would be non-stop action like Bayonetta- but it's not. Not sure why it got such glowing reviews. At about 4 hours in I was ready to quit. I cannot recommend this game.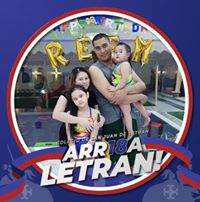 9.00
Totally worth buying and completing. Gameplay is fantastic it gives all type of game play 3d 2d name it and storyline is mind breaking with multiple views points and endings the music is by far wow. However only thing is the storyline is just too sad and heartbreaking ... sorry for the spoiler :)

10.00
Super fun gameplay that looks very stylish when doing combos, very easy to play and has a lot of replay ability. Unfortunately after the first few play throughs upping the difficulty doesn't do much until the hardest which is just a one hit kill mode for you but very easy to get by on NG+.
Amazing soundtrack paired with a heart wrenching story full of hope and despair. If you know Yoko Taros works then its another tear jerker! Definitely one of my favourite games of all time.
Aggregate Gamer Reviews
9.00
Automata is still an incredible title that takes the medium of gaming to new highs by focusing on the relationship that players have with the media that they consume. The DLC is a bit underwhelming if viewed by itself, but slots in nicely to the rest of the game and serves its purpose as post-game content. It's certainly underwhelming that such an experimental and genre defying game got such a by-the-numbers compilation but it's hard to fault its original design and incredible storytelling.
NieR:Automata remains one of the greatest games of this generation, if not of all time. And with all of the game's content available in one complete package (for a price that's almost half of what it would cost to buy the base game and DLC separately), there's no excuse to not check it out now. If you're someone who already owns the game, however, the Game of the YoRHa Edition doesn't offer much for you to justify buying it again.
8.00
The YoRHa Edition is exclusively for people like me, then. Late bloomers who waffled on this game until the last possible moment. This review is more or less for those people. If you haven't pulled the trigger on NieR: Automata yet, this is the time! As a brand new player, I feel ridiculous for waiting this long to dive in. Dearth of new content or not, the Game of The YoRHa edition is a terrific good time.