Gamer Reviews
5677 Reviews
9.16
NA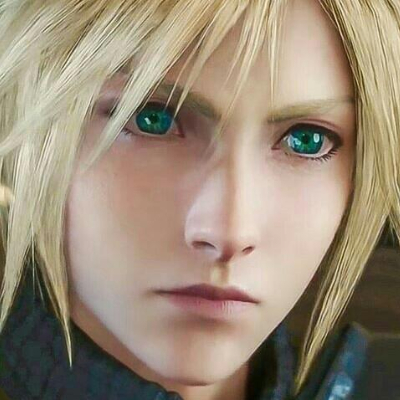 9.80
After Persona 5, I was looking for another JRPG that would deliver such an amazing experience, so I decided to play NieR: Automata and it surpassed my expectations many times.
The story is divided to 3 Routes. The first Route (the first half) is great, but story-wise, it can't stand on it's own. In the second Route (the same plot from different prespective), the story gets deeper. The third Route (the second half) though, it adds so much more story while covering literally all the plotholes! It becomes the most meaningful, deepest and most emotional story I've ever played... and it's the best story I've ever played in a videogame!
The gameplay is awesome too! That's for 2 reasons: 1. It's very innovative because it blends multiple genre. The game is mainly 3D Hack 'n' Slash, but there are Shoot em Up, 2D Beat em Up & Bullet Hell sequences as well! That's straight up impressive, 2. The combat system is one my favourites in a videogame, period. It feels amazing, it has variety of items & skills, it's always fun and it looks phenomenal! Also, the unlockable mechanics are very interesting!
The characters are really good! Great personalities and amazing development!
The music is incredible! It's so masterfully written and so diverse!
The bosses are good; They were spectacular, challenging and had depth.
The audio design is great, the animations are GORGEOUS and the game design is masterclass!
And the game manages to break the 4th wall constantly... that's damn impressive!
My gripes with the game are the outdated visuals and the sidequests, most of them are fetch quests.
Pros:
+ Best narrative ever
+ Excellent gameplay
+ Great cast
+ Incredible music
+ Masterclass game design
Cons:
- The visuals are a little bit outdated
- Fetch quests
Narrative: 10/10
Gameplay: 10/10
Content: 8/10
Characters: 8/10
Music: 10/10
Graphics/Audio: 8/10
NieR: Automata, while not flawless, it takes some major videogame aspects to another level... and it's one of the best videogames I've ever played.
9.50
Really good game, I've played 40+ hrs and I'm still not done with every possible ending. Yoko Taro's world is just amazing and the soundtrack is just mindblowing. NieR: Automata has made me want to play the prequel (NieR Gestalt/Replicant) and I'm pretty sure I will get the NieR: Replicant ver. 1.22... The combat is good too but I feel like doing the same after my 40+ hrs luckily there is the hacking aspect with 9S that saves my will to go fight and level up so I can go clear the underground arenas.

9.10
NieR Automata - Game of the YoRHa Edition
8.00
If that's my biggest problem with it after clearing each of the game's five core endings, that should say everything. Nier: Automata is a game that's more than willing to make players feel small, both physically and conceptually. It wants to swallow them whole, and it succeeds. Nier demands patience with its antics — not to mention its definition of "ending" — but it's patience was rewarded.
9.00
NieR: Automata is nearly as good of an RPG as it is an action game, which is a mighty tall order. It's tough to really strike that balance as many action-RPGs tend to favor one element over the other, but Platinum Games, with the help of Square Enix, has tapped into its innate ability to captivate us with combat while keeping the rest of the journey engaging.