PS4
Ni no Kuni: Wrath of the White Witch Remastered
Gamer Reviews
1596 Reviews
9.51
NA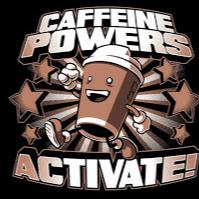 9.50
Ni No Kuni: Wrath of the White Witch –Remastered Review
Of note, I did not play the original Ni No Kuni: Wrath of the White Witch on PS3,so this is my first experience with it, and I played it on PS4.The game places the player in command of a Young Boy named Oliver who goes on an inter-world quest to restore peace and heal the broken-hearted.While the graphics of the game are very cartoony and fun -- the story,gameplay, and well-balanced difficulty really show this game was made withmature players in mind.
In addition to commanding Oliver, the player eventually gets to command anadditional two players as part of a three-character party. Each of those threecharacters, in-turn, have control of three creatures which are called familiars.Therefore, at any given point the player can be equipping, controlling, trainingabout 12 different characters. Further, additional familiars can be tamed inbattle, added to the party's reserves. Even FURTHER, there can be anabundance of EVEN MORE familiars stored elsewhere.
Sound complicated? It's really not. While the battle system is certainly unique,it's brought on in a way in which it is extremely accessible to players. And for those hooked on creature-collecting, there plenty of that to be done too.
In addition to battling and creature collection, there is a vast open world toexplore, eventually made even more accessible by sea and air travel. There arehuge numbers of side-quests and bounties, and most of them have hilarious and ongoing backstories. The main story is also deep, dark, and fun but somehow quirky and funny at the same time. It really is a masterpiece of agame. I highly recommend it.
Overall Score: 9.5/10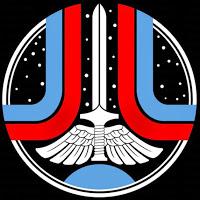 8.00
Few games will make you feel as good and wholesome as "Ni No Kuni." It's bright colors, gorgeous visuals, and true-hearted characters and story is a JRPG balm to the soul. The combat system is a unique Pokemon-like action hybrid that uses collecting and strategy. I enjoyed the portrayal of magic and world-building. As someone who grew up playing JRPGs, this was like coming home but with numerous quality of life gameplay improvements along the way. Recommended!

10.00
best game ever. it has so many great moments, the story is great, the OST is memorable and anyone who doesnt like this game probably doesnt exist. play this by all means it is so worth it.
Aggregate Gamer Reviews
If someone had told me that this game wasn't a remaster of a title originally released eight years ago, I would have totally believed them. Ni No Kuni hasn't aged a bit. It looks astonishing, it features and epic soundtrack, it runs well and it has a metric ton of content. I'm delighted that I have finally played it, as it is a true testament of how video games can (and should) be considered art, even if it does feature a few annoying issues due to its excessively convoluted combat system.
The remastered version of this delightful and heartwarming JRPG packs a colorful and heartfelt punch, one that's sure to charm even the most jaded of JRPG fans.
8.50
I have a difficult time not recommending Ni no Kuni: Wrath of the White Witch Remastered as a whole. The visuals do improve on the experience as they enhance them to a level that better matches other aspects of the game. And I believe the title does stands on its own merits without even regarding the enhancements in this version.