Gamer Reviews
1140 Reviews
9.31
NA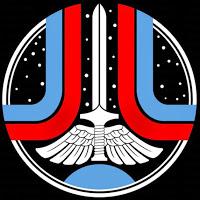 8.00
Do you like neon effects? Do you like shooting? Do you like the color pink? If the answer to any is yes, then play "Nex Machina," a fever-pitch twin-stick shooter that feels exceptionally smooth and satisfying. Revel in the phantasmagoric weapon effects; get sweaty as your thumbs are constantly in motion as you dodge never ending enemies. If you only get one twin-stick shooter, this might as well be it!
Aggregate Gamer Reviews
9.50
The game design and pacing are nothing short of brilliant. It's possibly the most satisfying twin-stick shooter I've played, and it's without a doubt my favorite Housemarque project to date. It's also cool to know that legendary designer and Robotron's own Eugene Jarvis was involved. It shows. You can feel it.
9.50
Nex Machina is quick, challenging, and exactly what the arcade shooter genre needed. The team at Housemarque has clearly taken a lot of influence from shooters of the past while still knowing how to add their own special spice to the mix. With enough content to keep you busy for months and a high level of difficulty, Nex Machina is a game that you will return to time and time again.
9.00
Despite its utterly insane difficulty curve, Nex Machina is a pure joy to play. It's sharp, intense, responsive, and layered with overlapping systems and objectives. Eugene Jarvis' arcade-perfect pedigree acts as the mortar that holds the game's voxel-based worlds and perfectly polished mechanics together, and I don't think it's hyperbole to posit that might be the best twin-stick shooter of this console generation, regardless of what proceeds it.