Gamer Reviews
22688 Reviews
8.55
6.63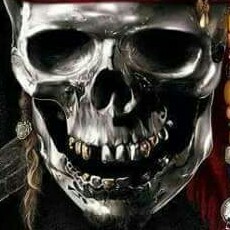 7.50
This one let me down, don't get me wrong it isn't a completely bad experience, but sometimes is hard to keep playing, there are a lot of things to do on this rather beautiful game, but good graphics and the good customisation sistem is not near enough to make me want to come back, Ghost games are clearly trying, but due to some bad racing modes (like drifting in group), and the rest of the game just start get boring really quick, NFS(2015) is not the game the franchise deserve.
Aggregate Gamer Reviews
9.00
So if you're looking for a fast-paced, fuel-injected bit of fun with no strings attached, there's really no good reason not to at least rent Need for Speed 2015. In my opinion, it easily beats out juggernauts like Forza for the top spot of racer of the year.
6.00
While Ventura Bay looks good and the game has plenty of missions and side missions to complete, the constant distractions I felt while playing it kept me away from enjoying it as much as I have previous iterations of the franchise. If you're a long-time fan of the series, you'll find something to enjoy here, but if this is your first time behind the wheel, you're going to want sit this one out and check out some of previously-released Need for Speed titles.
9.00
Need for Speed returns to its urban car culture roots with a gorgeous-looking, very well designed game that offers five different racing styles to tackle - and a bevy of interesting cars to modify and make your own. Its story is a lot of fun, and it's set in an impressively large environment that is very enjoyable to drive around. A great arcade racer that's both challenging and addictive.