Gamer Reviews
21919 Reviews
8.53
6.60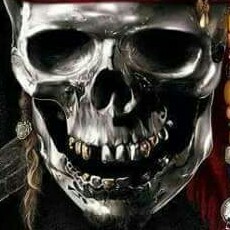 7.50
This one let me down, don't get me wrong it isn't a completely bad experience, but sometimes is hard to keep playing, there are a lot of things to do on this rather beautiful game, but good graphics and the good customisation sistem is not near enough to make me want to come back, Ghost games are clearly trying, but due to some bad racing modes (like drifting in group), and the rest of the game just start get boring really quick, NFS(2015) is not the game the franchise deserve.
Aggregate Gamer Reviews
7.00
This may not be quite the game that many NFS fans were hoping, but that doesn't mean the game should be discounted. The driving is fun and difficult at higher levels, and the overall experience gets methodically better with the more time devoted to playing it. This game has polarizing written all over it, meaning that there will be a contingency of people who love NFS, and those that will probably hate it, with very few in between.
6.30
Need for Speed looks the part, sounds the part, and is surprisingly reverent to real-world car culture. I like the direction Ghost has taken here, and I think it's the right one, but beneath its flashy exterior it's not quite firing on all cylinders.
8.30
2015's Need for Speed is in many ways more grounded than other recent entries. You don't throw spike strips at each other and you don't jump off buildings. It's more about the inherent excitement of dodging traffic and drifting down the side of a mountain. The customization features are a welcome return, and the five-layered career lets you play with different approaches to driving. Some aspects of Need for Speed could use more variety, but it's a solid foundation to move the series forward.