Gamer Reviews
3179 Reviews
8.11
8.25

8.00
after NFS Payback got almost a negative review, they try to listen to the customer, and yes they are tried they best, a very large city map, different kind of settings, city street, country street, dirt etc, but not as bigger as Forza Horizon, cars selection is quite good, it's enough to satisfied you, different playstyle between Day and Night, Drag Race, Circuit, Pink Slip, Drift etc, story is quite good, they not using some live people anymore, modification, now that's even better, they really listen to the're customer, modification is the best part of NFS series, and it's return to the very core, get wild with your imagination, love it
and yes, NFS Heat is the only Street racing game in PS4 that's worth your money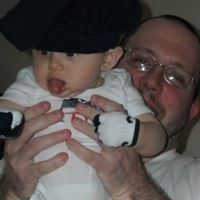 8.50
This is the best Need for Speed since Most Wanted. The driving is what you would expect from NFS, the story is fine, in that it never gets in the way, and the online works well. I think the Day/Night choice is cool. The Day is for circuit racing and the Night is for illegal street racing with cops out to catch you as your Heat Level rises. The collection of cars is good and the graphics are simply stunning.
Aggregate Gamer Reviews
8.00
Need for Speed Heat is a solid arcade racer, in a landscape that continues to suffer from a drought of them. It is also, surprisingly, a solid arcade racer that is not plagued by the scourge that can be microtransactions, in a landscape (and from a publisher) that continues to practically drown in them. The story may be as generic as a Miami cop show from the '80s, but the cars are numerous and varied, the map is expansive and full of events, and most importantly, the racing is fast and furiously fun.
7.00
Need for Speed Heat does stumble into repetition during its final few hours. It's not quite a rip-roaring return to form, then, but this latest entry puts the Need for Speed series back on the right track. The duality of its day and night events props up what would otherwise be a fairly run-of-the-mill racing game, but the renewed focus on hurtling around the track, racing wheel-to-wheel, and customizing each car in numerous ways, taps into the essence of what Need for Speed used to be about.
6.00
Need for Speed Heat is a conglomeration Need for Speeds past. A little Payback, a little Rivals, a little Hot Pursuit, a little Underground. The result is a good foundation to build upon, but weird AI issues, a lack of variety in events, and some poor tuning in cop chases mean it's not great. Maybe next gen will see Ghost Games bringing a little more real heat.