PS4
Naruto Shippuden: Ultimate Ninja Storm 4
Gamer Reviews
15686 Reviews
9.37
NA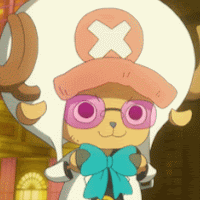 8.10
so, this video games has an opening? and its good? enough for me

10.00
10.00
Instant nut when i first played the demo
Taking what they've learned in the past from previous releases and expanded on it, gameplay has been fine tuned with some new features that fans will surely appreciate. It all compliments a presentation package that's never looked better. Naruto Shippuden Ultimate Ninja Storm 4 rounds out the story for fans in one of the best looking and best playing entries in the series.
6.00
CyberConnect2 knows what their fans want in a Naruto game and have delivered for the most part. Ultimate Ninja Storm 4 has solid controls and an outstanding roster of characters, but suffers from too many flaws to allow the average gamer to drop $60 right now. Wait for this one to show up in a bargain bin because the few things added into the series at this point do nothing to make up for its shortcomings.
Stunning to behold and hugely enjoyable to play, Naruto Shippuden: Ultimate Ninja Storm 4 can sometimes prove frustrating, but once you get to grips with it and master its combat, enjoying the blistering battles that ensue is a joy. Close to Six Paths Perfection, you might say.