Gamer Reviews
2317 Reviews
9.30
7.47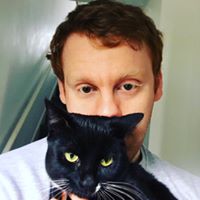 9.00
Great game for packed with fun, just has a few bugs which can ruin the gameplay 10.00
The graphics are Minecraft related but better and more beautiful. The combat is revamped and the story ain't bad either. One thing I might wanna change though is the camera angle but that's only me
Aggregate Gamer Reviews
As far as dungeon-crawling RPGs are concerned, then, Minecraft Dungeons is more than a mere Diablo clone. It's a wonderfully charming and hugely accessible genre example that's worthy of your time and attention, even if you have no previous history with Minecraft and its lore. Put in the time with it, and Minecraft Dungeons also proves massively rewarding, even when played alone.
Minecraft Dungeons has some randomization issues and is really against the idea of me sharing. And still, I'm perfectly content squashing waves of Minecraftian enemies with the most powerful abilities I can find. Yes, there is a childish nature to the whole thing. No, that doesn't make it boring, or even lacking in challenge. Like the original, Minecraft Dungeons ultimately just wants you to have fun.
8.00
Minecraft Dungeons is a rare sort of game that's probably only possible due to the Minecraft brand's phenomenal success. RPGs are a relative niche, and historically you're just supposed to happen upon them and sink or swim. Sure, there's stuff like Pokemon, but there isn't really an equivalent for the likes of Diablo. Mojang Studios has used Minecraft as a sort of vessel, with which they can teach that demographic the basic ins and outs of a new genre.