PS4
Middle-earth: Shadow of War
Gamer Reviews
3975 Reviews
8.90
8.46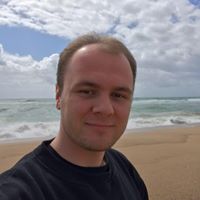 8.90
A amazing sequel of another great game. Shadow of War is one of the best games on the ps4 but despite that it also has some flaws.
Its story and combat system is great no compliant there but the boss fights can be a bit annoying as they are very hard to fight without you having to dodge every second, but despite that its still a great game.
Aggregate Gamer Reviews
8.00
Middle-earth: Shadow of War resoundingly beats to the sound of its own war drum to result in an experience that is iterative rather than revolutionary. Bold and resolute, its strength in character stirs when leading the charge into battle to create sweepingly epic moments that thrill in their dark and violent chaos. It's a promising return to Tolkien's world, even if the journey isn't without its meandering fumbles.
9.50
Microtransactions never get in the way of the game itself, so any objection to them is based purely on personal principles. Lore purists may find fault with Middle-earth: Shadow of War, but those willing to suspend their disbelief and enjoy the game Monolith built around Tolkien's world will find the best Lord of the Rings game to date. With the immortal words of Samwise Gamgee at my lips, I smile and walk into Mordor, returning to the Gondorian boots of the Gravewalker: "Well, I'm back."
8.90
Building upon the accomplishments of its predecessor and wielding the influence of The New Ring, Middle-earth: Shadow of War should be remembered as Talion's greatest adventure to date.