PS4
Middle-earth: Shadow of War
Gamer Reviews
7157 Reviews
8.69
NA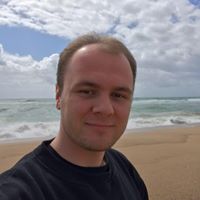 8.90
A amazing sequel of another great game. Shadow of War is one of the best games on the ps4 but despite that it also has some flaws.
Its story and combat system is great no compliant there but the boss fights can be a bit annoying as they are very hard to fight without you having to dodge every second, but despite that its still a great game.
Aggregate Gamer Reviews
7.50
Shadow of Mordor was unrefined but in a way that was ahead of its time. Playing it felt like glimpsing the future of big action games. Monolith's attempts to build on that vision in Shadow of War are often successful, particularly where the deeper Nemesis System is concerned. But other pieces of this sequel feel undercooked, getting in the way of what should be a great time. Shadow of War provided plenty of fun in the 30 or 40 hours I've spent with it so far, but somehow this future seemed so much brighter in 2014.
9.40
The story is more engaging and full of fascinating characters, the Nemesis System has been fleshed out to feel deeper and less formulaic, and all the additions to combat and progression are more than welcome. It may not be canon, but this is without a doubt the best game to take place in Tolkien's expansive universe.
9.00
A huge Lord of the Rings experience that's always enjoyable, although its scale leaves it straining at the seams at times.