PS4
Middle-earth: Shadow of War
Gamer Reviews
7164 Reviews
8.69
NA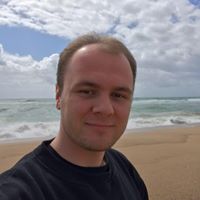 8.90
A amazing sequel of another great game. Shadow of War is one of the best games on the ps4 but despite that it also has some flaws.
Its story and combat system is great no compliant there but the boss fights can be a bit annoying as they are very hard to fight without you having to dodge every second, but despite that its still a great game.
Aggregate Gamer Reviews
9.00
Middle-earth: Shadow of War is much like its predecessor: there are a lot of orcs to beat up, and it's extremely fun to do so. The expanded nemesis and domination elements push this sequel to new heights, making battling with captains and war-chiefs a constantly unique experience despite the fact that you are essentially doing the same thing again and again.
7.50
Shadow of Mordor was unrefined but in a way that was ahead of its time. Playing it felt like glimpsing the future of big action games. Monolith's attempts to build on that vision in Shadow of War are often successful, particularly where the deeper Nemesis System is concerned. But other pieces of this sequel feel undercooked, getting in the way of what should be a great time. Shadow of War provided plenty of fun in the 30 or 40 hours I've spent with it so far, but somehow this future seemed so much brighter in 2014.
8.00
Middle-earth: Shadow of War is stellar sequel to a surprisingly great game. The Nemesis System remains the real star of the show in all of its expanded glory, and while its dynamic brilliance threatens to make the main story missions seem boring by comparison, there's enough heft to the overall package that you can look past its shortcomings. In the barrage of blockbusters hitting PS4 over the next few months, Shadow of War should not be missed.