PS4
Mass Effect Legendary Edition
Gamer Reviews
9378 Reviews
9.67
NA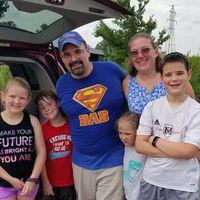 8.30
I have no nostalgia for Mass Effect. I started to play ME1 before the Legendary Edition was announced. The game clearly showed its age in the gameplay department. Legendary Edition smooths over some of those in ME1 (I can't speak to the changes in ME2 or ME3 having not played those previously) but the age still shows through a lot.
But the story and choice & consequence are clearly stronger than almost any game published today. It carries the series. It helps you look over the tedious planet scanning/searching for resources or the long and redundant hallways that aren't needed with today's technology. These are remasters and not remakes so those older design choices hold it back. The gunplay doesn't measure up to today's standards either.
However, the weight of the story and the character development and the impact of your choices through each game still make it a very enjoyable game. I think though, nostalgia has helped boost ratings vs the overall quality of gameplay when compared to the best of AAA games released today.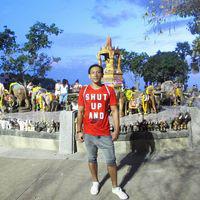 8.50
I'm currently still playing Mass Effect 1. Will update the review as I go.
I've never played this trilogy before but I've played Mass Effect Andromeda. Obviously my first impression of this game is that it's basically the same game with different story and characters.
I really enjoy the RPG side and the relationship you develop between Shepard and his crew. I haven't played far enough to choose which one I'm having a romantic relationship yet though.
I would give a higher point if they tweak some gameplay mechanics that I don't enjoy. We already have to see the load screen so many times as we jump from planet to planet so why do they like to waste our time with some stupid terrain while we explore some of these places. It's just not fun stumbling into valleys and crevices. I don't mind the repetitive combat location and hacking mechanics but please at least don't waste my time just to get there.
I like doing all the side quests. I tend to do more side quests before proceeding to the main missions. I'm just a hoarder so I like finding new weapons and leveling up the characters before the harder missions. Overall I love the game and if ME2 and ME3 are even slightly better, I will have many more hours ahead of me to finish this trilogy.
(Update) Just finished ME1 and it was pretty good. To add on my first impression, the strongest point of this game is the story. I didn't feel as if there's much different on which weapons do you choose to play because they're all the same. Even though there are many types and level, there's not much difference in terms of gameplay and impact on your journey.
The enemies are not that great either. There's not much varieties and they can be taken down easily with whatever methods you prefer. Sometimes they also just run straight into your face. Hopefully it will get better in ME2 and 3.
I would rate 7.5/10 just for ME1 on its own.
The legendary edition is a must buy for returning players and newcomers alike.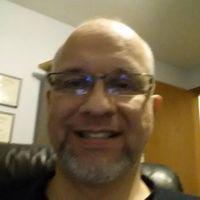 10.00
Bioware has come through for fans with this Legendary Edition of the best video game trilogy of all time. They greatly improved #1, and #2 & #3 never looked better. It's great to have all of the DLC included. It was a great experience playing all of them back-to-back, did it in 6 days. I didn't realize how much I missed these games. This is a great collection- that includes ME2- my 2nd highest rated game of all time!
Mass Effect 1 Legendary Edition
This is the first time I've played the full game of ME1 in 2021- but I've played #2 & 3 many times in the past. I liked #1 quite a bit, although it's a bit short. There's only a few main missions. It definitely adds to the Mass Effect story. There's a bit too much time in the Mako, and too many elevators. The gameplay is much improved to be close to #2 & #3. The graphics are better- except human's faces in cutscenes. Overall I liked it pretty well- it was better than I thought. I will play it again the next time I want to experience the Mass Effect world.
Mass Effect 2 Legendary Edition
Simply put- ME2 is one of the best games of all time! In my top 5. Shepard is at her best in this one. It's great building your crew and going on loyalty missions for them. There's such a wide variety of missions- never gets boring. It's a great action rpg. There are great boss fights- but the worst enemies for me are those darn husks! It builds up to a great ending mission- although it stinks losing some of your crew. The 4k graphics look great- especially in several face models like Thane. It builds well off of ME1 and leads well to ME3. It's the best in the series by far- but you should play all 3 games to truly experience the ME world. I've played this many, many times- and I highly recommend!
Mass Effect 3 Legendary Edition
ME3 ends the trilogy on a good note. Although I like ME2 better, there's a lot going for #3. It has more action than the other two games. It also has many improvements- such as graphics, gameplay, and little elements like being able to use the omnitool to bypass doors, jumping across gaps, etc. Bioware was at its height of game making with this one. I must say the characters in #2 were much better except for Liara. Most people don't like the ending, but I don't mind it- especially with the extended cut. This rounds out the Legendary Edition well- and it's a must to play all three games.
Aggregate Gamer Reviews
9.00
Mass Effect Legendary Edition brings back one of the best sci-fi trilogies in the best way possible. The original game has been reworked visually and mechanically to be far more playable in 2021, even though it's still less than ideal when it comes to combat, especially moving onto the sequels.
9.00
As remasters go, this is already top-notch. I don't know what more work can they put into the series, other than a full remake of the trilogy. Legendary is already full to the brim with content. As for me, I am content with finally getting to have content that was previously exclusive to the N7 Collector's Edition.
Mass Effect Legendary Edition is more than a straight-up remaster of those games; it breathes new life into an essential sci-fi saga, and its developer has gone the extra mile to freshen and revitalise all three games, Mass Effect 1 in particular receiving some genuinely meaningful quality-of-life changes.