Gamer Reviews
26768 Reviews
9.25
NA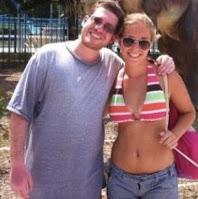 9.30
The Monado: The Legendary Red Sword: 🗡 The Destroyer of Mechons: Mechonis and Bionis The 2 Titans that fought until they both died that over time the Bionis form life forms called Humanoid/Homs know as humans and Nopons; The Mechonis form life forms for the Mechina/Mechons as machines. The Monado Is A Sword that gives the user Special Abilities as seeing stuff happen ahead of time, give teammates shields and teammates the ability to hurt the Mechons but also it made the user weak over time like with Dunban Right Arm; Shulk and Fiora Have Their 1st Ever Kiss 😘 being Long Time Friends since they were kids and shows how much they really love ❤️ and care about each other as the game goes on with some crazy plot twists. Shulk and Company have to Stop Metal Face the Head of the Mechons; Zanza is the Evil God that tells Shulk he must win to become God himself to Save The Universe from existing with Rein Time Fiora Dunban and others in this Cinematic Cutscenes MasterPiece.
GamePlay: 9
Story/Characters: 10
Music/Sound: 10
Voice Acting: 10
Graphics: 9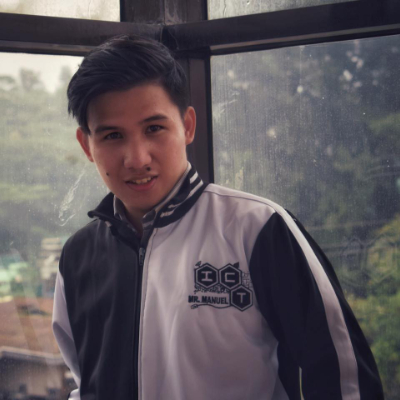 10.00
I just don't know how to start my mini-review on this game. I'm still amazed up until now. Spiderman is my all-time favorite hero! And dude, if you like him too, you'll definitely fall in love with this game.
Since PS1, I played all of those spiderman titles. This one was the best spiderman game I've ever played! It gave me an unending feeling of immersive experience swinging around the streets of New York! It really feels great! Such satisfaction.
Storylines, mechanics, the suits, side missions, collectibles, and other stuff were fantastic! You'll surely love it as much as I do!
I'm hoping for a sequel to this game. That's the only problem I had. It's too short. Wish I could have some more streets and Cities to explore.
VISUALS
Artistry: 12/12
Technical Merit: 8/8
SOUND DESIGN
Music: 12/12
Sound Effects & Vocals: 8/8
INTERACTION
Control & Interface: 8/8
Player Agency: 8/8
Accessibility: 4/4
MECHANICS
Feedback & Fun: 10/10
Depth: 5/5
Variety: 5/5
CHARACTER
Narrative: 8/8
Heart: 6/6
Originality: 6/6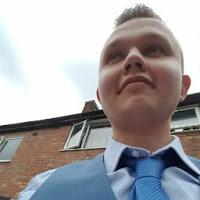 9.20
Marvel' Spider Man is one of the best exclusives that have ever came out on playstation! Literally. It will be years and years until people stop playing this game.
It is truly one of the best if not the best marvel/spiderman games ever created.
First of all the story is written well for the most part and is intriguing. Keeps you at the edge of your seat from 1 hour to the last. Secondly open world is breath taking and massive it will take you quite a while to get from one side to the other but with your super human abilities you quite fast and you get there in style.
I love the leveling up system in this game the same as unlocking the costumes and doing all the side missions also. However collectibles are tedious, long to collect and gets boring quite fast so that's what I don't like about the game.
+++++
Amazing Story! (10/10)
Intriguing and Intresting characters (10/10)
Great villans both old and new (8/10)
Amazing and detailed open world (9/10)
It's a Spiderman Game! (10/10)
Playstation exclusive so what's not to like:) (10/10)
----
Tedious and boring collectibles 5/10
Annoying and pointless puzzles 3/10
Some part of the story did not make much sense 2/10
Jay Jonah Jameson just purely annoy me! 2/10
Apparently Peter does not find it odd he has not heard from Harry for long period of time? 1/10
Overall a great game so 9.2/10 from me :)
9.00
All told, this game really is a masterpiece, one of the few games you'll want to complete 100% even if that's the kind of thing you hate doing. It's the best Spider-Man game ever made (yes, it's better than Spider-Man 2), and despite some head-scratching flaws, possibly the best superhero game ever made. Now if you'll excuse me, I have 3 more pigeons to catch, 4 more Taskmaster challenges to complete, 4 more landmarks to photograph, and 11 more backpacks to find.
Making up for all of the sins of the webhead's past, Marvel's Spider-Man is easily one of Insomniac's finest moments, the studio showing a full understanding of what makes the character tick, creating a definitive Spidey experience that's utterly sublime. Excelsior!
9.00
Not only is Marvel's Spider-Man a monumental achievement for Insomniac Games and Sony, but it's also a landmark moment for the superhero genre in general. Much like Arkham Asylum back in 2009, Spider-Man is the benchmark for other titles to follow, its ambitious design and serious take on its character crafting an experience that is quintessential for his fans. After 20 hours within this world, you realise its more than just an entertaining game; it's an unforgettable Spider-Man story as well.