VR Content
virtual reality headset to play.
Trailer, Gameplay, & Screenshots
Buy now
About this game
Summary
Don the PlayStation VR headset* to suit up as the Armored Avenger in an original Iron Man adventure! Using two PlayStation®Move motion controllers** fire up Iron Man's Repulsor Jets and blast into the skies with an arsenal of iconic Iron Man weapons at your fingertips. Face off against Iron Man's greatest foes in high stakes, action-packed battles. Upgrade tech in Tony Stark's garage to customize Iron Man's sleek suit and awesome abilities.
Gamer Reviews
2731 Reviews
9.13
NA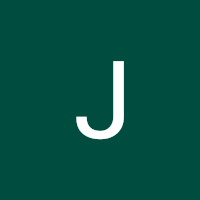 7.50
I finished the game on ps5 with vr and I overall enjoyed it. I really enjoyed the story, voice acting and music. The game play is fun but can be a little clunky at times.
Aggregate Gamer Reviews
8.00
Despite several issues, Iron Man VR was worth the time. A severely repetitive mission structure, lackluster enemy variety, mediocre environments, and a dull story can't stop this train from rolling. It's the beauty in the uniqueness of its sales pitch. This is the closest to being Iron Man you'll ever be.
7.00
For every few moments in Iron Man VR that gave me an absolute rush, there were several that felt comfortably sterile. That's not the best ratio, but I'd definitely play more and I hope that Camouflaj gets their hands on Iron Man again: if only to see how they can top themselves and mend their mistakes.
5.00
It definitely has its moments, but the fun is spread so thinly that Iron Man VR soon wears out its welcome. Being Iron Man is fun for a few minutes, but it doesn't last. The hero who kick-started the Marvel Cinematic Universe definitely deserves better.