PS4
Mafia: Definitive Edition
Gamer Reviews
2177 Reviews
8.89
NA 9.30
Never played the original. I think it is a master piece.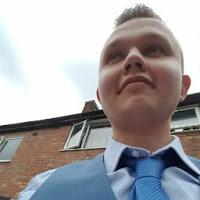 8.50
Really good remake and solid game overall; great mechanics even tho its basically Mafia 3 but mechanics there wasn't bad so why fix it if it ain't broke. I personally don't like the ending but I understand the game has to stay the same etc. So the story makes sense. The protagonist is quite solid and I really like him! Basically a family man and had a good reason to join Mafia from the poor background, chased by the Sallieries rivals, wrong place wrong time when he met Paulie & Sammy and so on.
++++++++;
Gameplay (7.5/10)
Mechanics(8/10)
Setting(10/10)
Its a Mafia game I love it!(10/10)
Good way to join Mafia 1&2 together(9/10)
Graphics(10/10)
Cars& addition of motorcycles(10/10)
Big beautiful world(10/10)
----;
Day one bugs (5/10)
Story ending(1/10)
Limited ways you can explore the world during the story(2/10)
Spending to much time in the vehicle (1/10)
Overall;
Great experience I had lots of fun playing this game; a must play if you a mafia fan. Great remake & makes you excited for mafia 4 if they ever decided to make one.
Aggregate Gamer Reviews
8.00
Mafia: Definitive Edition is a complete remake of a classic crime game. It looks better than almost any other open-world crime sim you'll see this generation and has a story that'll keep you engaged to the end. It might not be the most revolutionary or innovative title in the genre, but it'll certainly keep you playing. This is an excellent story to play over the course of the weekend, and you're almost certain to be recommending it to your friends once you're done.
7.00
The game definitely shows its age with frustrating controls and vehicle handling, but the next story beat is enough of an excuse to continue pressing forward. Mafia: Definitive Edition's narrative and everything that comes with it holds up to this day, and it's one worth revisiting even if you know it like the back of your hand.
8.50
For series veterans and first-timers, Mafia: Definitive Edition is a labor of love for more than just the original game, but for the Mafia community whose support made this game possible. Series veterans will also take note of the changes in the story. The changes aren't groundbreaking by any stretch of the imagination, just the framing of some story elements have been changed to make the story more in line with the current series of games.