PS4
Life is Strange: Before the Storm
This is an episodic game. You will need to get the base game and all succeeding episodes to experience it as designed.
NA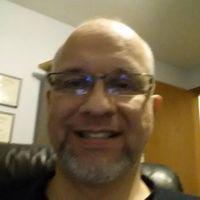 10.00
Before the Storm is the best LIS right behind #1 and 10 times better than #2. It's more interesting playing with Chloe and Rachel than it is with Max (although I still love #1). The story of two rebels in the making is really cool. It shows how Chloe developed before the events of #1. There's no time bending, but there are lots of choices to make. If you want an emotional story with lots of choices this game is for you. It holds up well even 3.5 years later. Also has a great soundtrack like all the LIS games. And the extra episode "Farewell" is a nice finish to the Max and Chloe story. If this is Deck 9's best than there's hope for LIS True Colors. Definitely recommend BTS!
Aggregate Gamer Reviews
7.50
In the end, it comes down to this: if you thought the first season was good, you'll love this one as well. If you didn't, you'll find nothing here that will convince you to reconsider your stance. I'm excited for whatever comes next, and I'm glad that Life is Strange: Before the Storm didn't lose what made the first season great in the first place, which is always a concern when the studio developing it changes.
9.00
Life is Strange Before the Storm is everything that a prequel should be. It takes nothing away from the original game yet what they have added makes that game even better. If you have played Life is Strange this is a must play. If you haven't we recommend playing it before jumping into Before the Storm. While you can play and enjoy the game on its own merits, you'll appreciate it even more this way. Deck Nine has given us a beautiful game and we cannot wait to see what they create next.
8.00
That story stops in a beautiful place at Episode One's end: a cliffhanger that makes me want Episode Two, stat. I'm a little nervous about having to deal with more of Chloe's pop-punk-esque "I'm not OK" pontificating. But based on what I've seen from Before the Storm's premiere, I'm willing to tough it out alongside her, and Rachel, and the rest of Arcadia Bay.