This is an episodic game. You will need to get the base game and all succeeding episodes to experience it as designed.
Gamer Reviews
1072 Reviews
9.04
NA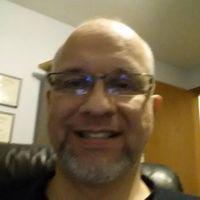 7.90
I really liked LIS2, but liked #1 better. #2 is full of emotions just like #1. I liked the story of Sean and Daniel and their road trip adventures. There are many twists and turns. They portray a pretty realistic brother relationship- especially at their ages. I did feel the story dragged on in different places. I often just wanted them to get to Mexico already. I felt #1 offered more choices overall, and it was a better paced story. There wasn't a lot of extra downtime. But if you like LIS then you should play #2. It's worth the ride with the Wolf brothers.
Aggregate Gamer Reviews
8.00
While the first Life is Strange was a fantastic story that I felt stumbled to the finish line, Life is Strange 2 feels the opposite. It started rough and gradually grew into a strong tale of sibling's rasing one another. How they go about raising one another is ultimately up to you.
5.00
Although the whole season is playable now and the release schedule won't affect those just starting it, Life Is Strange 2's various other complications don't evaporate so easily. Clunky dialogue from a cast of inconsistent, cliché-ridden characters are present whenever you play it and often override the strength of its overall message and presentation. It results in a game with noble intent without the skills to fulfill its potential, showing that sometimes life isn't strange, but disappointing.
6.00
Life Is Strange 2 has a better core relationship at the heart of its game, but it fails them with the episodic adventure's at times boring, formulaic episode structure; something its predecessor did not suffer from. Some of the story beats are preachy and unearned. Where Life Is Strange 2 hits its stride is more a technical feat: in how its core relationship between brothers Sean and Daniel becomes a game mechanic in itself, and how all the choices you make shape Daniel as he grows up.