PS4
LEGO Marvel Super Heroes
Gamer Reviews
22902 Reviews
8.85
NA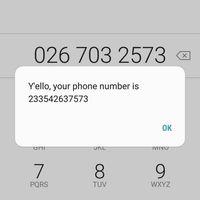 10.00
Aggregate Gamer Reviews
Sadly, all is not perfect in LEGOland. ...LEGO Marvel Super Heroes is another magnificent entry in the LEGO series with superb use of the Marvel universe, well designed levels, and tons of replayability. With all this great stuff combined, it makes LEGO Marvel Super Heroes an essential purchase for any PS4 owner.
Limited only by story levels that grow tired towards the end, LEGO Marvel Super Heroes is nevertheless a wonderfully witty, fun romp with a huge cast of characters and an impressively large and varied open-world hub. TT Games has done it again.
8.00
While Lego Marvel is well written and engaging, it is the open world element that really sells it for me. ...If I had to sum up Lego Marvel in just three words, I'd say that is is cute, fun, and witty. It's definitely not a game just for male gamers, in spite of what it being made of Lego might imply. Female gamers and Marvel fans will find the game equally accessible, with its gentle learning curve, intriguing puzzles, constantly-changing approach to platforming and its hilarious dialogue.