PS4
Kingdom Come: Deliverance
Gamer Reviews
4329 Reviews
7.97
NA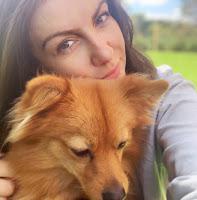 10.00
The best game I have ever played. It left such a memorable impression on me. There is something so magical and so immersive about this game. I really feel like you are Henry living in this mediaeval town. I wish there were games like this on the market.
Aggregate Gamer Reviews
Kingdom Come: Deliverance is not completely awful. It's just not very good. Sure, it does have some good ideas and some interesting mechanics, but for every good idea, there are ten that are just bloody bewildering. Warhorse seems to have valued realism over fun and enjoyment with Deliverance, but to be honest, it's not even that realistic. It's just a bloody boring buggy mess of a game, but one that isn't completely terrible. Every cloud and all that.
7.50
Warhorse Studios took a big risk with this game and hopefully in the long run the technical issues can be addressed, because as of right now, they prevent Deliverance from reaching greatness. If you can climb over the mountain of jank and poor optimization then you'll be in for an incredibly authentic experience, that when it works, truly puts role-playing front and center in a fabulous way.
6.50
Historical realism and a unique premise when marketing that to players can only carry the game so far, and with every passing hour the constant inconsistencies, graphical issues, and oddball game mechanics become problematic to the overall experience. There is a good game in Kingdom Come, and it does shine through at times, but often it is an exercise of tedium to overcome its flaws. For players willing to push through those flaws though, Kingdom Come is a game worth trying for yourself.