Trailer, Gameplay, & Screenshots
Buy now
About this game
Summary
From the makers of the acclaimed Yakuza series, Ryu Ga Gotoku Studio, Judgment is the dramatic tale of a disgraced lawyer seeking redemption in a world rife with corruption and despair. Investigate the seedy Red Light District of Kamurocho by stepping into the mind of private detective Takayuki Yagami and utilize innovative investigation systems to uncover the secrets that lie deep within Kamurocho's corrupt underbelly. Experience visceral combat with two unique combat styles. Take down groups of thugs with sweeping blows in Crane Style, then switch to Tiger to overwhelm a single foe with a series of powerful strikes. Practice mixing-and-matching styles in combat in conjunction with a wide variety of skills, weapons, and powerful (and hilarious) EX Actions to unlock a whole new dimension in combat.
Gamer Reviews
1111 Reviews
9.38
9.33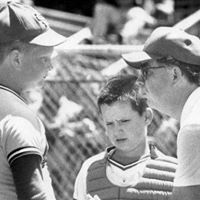 9.80
This game is critically underrated, but it's good to see that players absolutely love this game!
Aggregate Gamer Reviews
9.00
You still feel like you're unraveling the case yourself, but since the story is so deep and intertwined with itself, you miss a few of those "I knew the killer all along!" moments. Having said that, as a video game adaptation of a crime procedural, I can find very little on which to fault Judgment. It's packed with content, adding 50 "Friend Events" to the requisite 50 side missions, insanely stylish, and a promising start to Ryu Ga Gotoku's future without Kazuma Kiryu.
8.50
All in all, Judgment is a solid addition to the franchise. Like Yakuza 0, it is kind of a back-to-basics offering, and it's self-contained in a good way. It contains pretty much everything you'd expect from a Yakuza title. It's well designed and easy to play, and that makes it a boatload of fun. If you like Yakuza, then you'll like Judgment and if you've never played a Yakuza game, then this is a great place to start. Additionally, you get a free copy of Virtua Fighter 5 in-game, and who can complain about that?
8.00
Judgment is, like the Yakuza games that came before it and all true cities, intimidatingly permeable. From the outside, it will seem strange and forbidding, something you'll never truly be a part of. But like city life, all it takes is a willingness to step outside and join the arterial flow of its citizens going back and forth, waiting for their dates outside the beer garden, or waving hello to someone they're seen before but whose name they don't even know. I'm from Kamurocho at this point, but even if you're not, Judgment welcomes you.