NA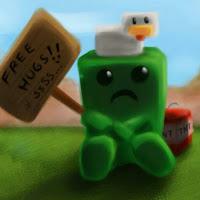 10.00
Aggregate Gamer Reviews
It Takes Two is co-op gaming at its most joyous and whimsical, and will forever be in the hearts of anyone that is lucky enough to play it.
Though some may be disappointed that its story never capitalizes on its full potential, It Takes Two is a masterpiece of creativity and cooperative gameplay that makes it one of the most memorable experiences in modern gaming.
8.80
From start to finish, It Takes Two is a great co-op experience. The gameplay is fun and varied throughout the entire run, and it frequently manages to surprise you. It's simply a fun trip to share with a friend, and it's a game that looks like it was as fun to conceptualize as it is to play. That said, the game frequently gets in the way of itself with mediocre and ineffective writing that I found to be fairly forgettable. It's a great game that stops just short of being a masterpiece of co-op gaming. I simply cannot wait to see what Josef Fares comes up with next.