Gamer Reviews
1451 Reviews
9.54
NA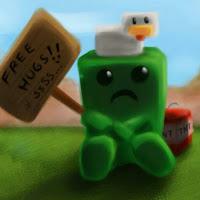 10.00
Aggregate Gamer Reviews
8.00
It Takes Two is an excellent co-op adventure. While it stumbles on certain narrative aspects and not all the performances are winners, it more than makes up for that with its brilliantly fun and ever-changing gameplay. Forcing two players to work in tandem in countless ways, the game embraces co-op play wholeheartedly, and the variety of gameplay and environments makes it a joy to play from start to finish.
Surely no one could possibly play this and not have a silly smile painted across their face from beginning to end – we need a lot more games like this, particularly in lockdown, where collaboration is a necessity, success provides a moment of air-punching satisfaction, and boredom is a dirty word. It Takes Two is quite simply one of 2021's most delightful surprises; a game with no pretences beyond being pure and unfettered two-player fun. An absolute joy.
9.50
It Takes Two is one of the most delightful and ceaselessly entertaining co-op games I've played. Hazelight offers so many exciting levels, abilities, set-pieces, and mini-games, but does not let this extreme level of variety affect its quality. Every new idea is introduced to the game with care and used in a way that players can enjoy, before promptly being recycled out for an even better one. That this is the developer's first platformer is staggeringly impressive, and I can only hope that this won't be its final flirtation with a genre it's clearly head over heels for.