PS4
Immortals: Fenyx Rising
Gamer Reviews
3054 Reviews
9.02
NA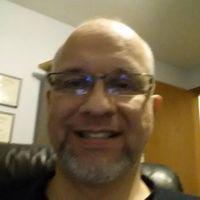 10.00
I wasn't sure if I was going to buy this, but I'm glad I did. Most important- this game is FUN! It's much more lighthearted than Ubisoft's AC games. The graphics are great- on the PS4 Pro. The combat is fun. The bosses are challenging. The puzzles are fun- but there's a lot of them. Hints for the game- definitely max out your health bars and potions to be able to beat the final boss. Get the god skill to control the speed of Apollo's arrow- it will be helpful toward the end of the game. Of course also level up your stamina. Also get a horse early on for speed of travel. The game isn't overly long at about 23.5 hours, and the map isn't too large to be cumbersome. Overall a very good & fun game that I'd recommend!
Aggregate Gamer Reviews
8.00
It's a very fantastic way of closing off a fantastic game. I had an incredible time playing this game, and I can say with confidence that if you enjoy RPGs that put forth exploration and have great campaigns, you will have an incredible time playing this game too.
7.00
There are a lot of enjoyable aspects to Immortals Fenyx Rising, but very little feels new. Instead, it's similar and safe, like I've done this all before. And I have but with a different main character and color palette. Its biggest sin is being entirely forgettable once you move on to the next game.
6.00
It is not an unforgivable sin that Immortals Fenyx Rising does not live up to Breath of the Wild, a tall task that its upcoming sequel might not even be capable of doing. But it is quite disappointing that it only plays dress up with the hero's tunic and misses what that green garment stands for.