Gamer Reviews
24906 Reviews
9.45
NA
An amazing story with a magical world, although I think there are too many side missions.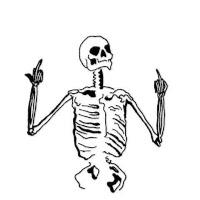 6.50
Good game but it gets a bit boring
9.50
Fights against creatures are awesome
Story is kinda forgettable
9.00
With its excellent combat system that is extremely fun to play, and its breathtaking world that begs you to explore it, Horizon Zero Dawn easily overcomes its few flaws and delivers a must-play game that, even this early into 2017, is a dead cert to be one of the best games of the year – perhaps even of the generation.
Horizon: Zero Dawn is a game built around a steady momentum that'll push you through the entire game without ever making you want to turn it off. It expounds on this generation's affection for open-world collectibles by making each of them a joy to track down, it strips back bloated systems that don't truly reflect the hunter-gatherer nature of the game to great effect and it manages to cut out its own distinct personality in a genre it could so easily have become lost in. Horizon: Zero Dawn is an essential purchase for anyone with a PS4. Not only does it show you what the machine is capable of from a technological perspective, but it also proves that there is so much more you can do in an open-world game – from a gameplay perspective – that everyone deserves to play it and see what they've been missing out on.
Horizon: Zero Dawn has been a long time coming, but it is finally here and it does not disappoint at all. Featuring a likeable new protagonist in Aloy alongside a compelling story, the game will keep you invested, whether through the main story or even the countless side quests that add more lore to this intriguing world. Complete with a deep combat system and stunning visuals, Guerrilla Games has already raised the bar for exclusives this year with Horizon: Zero Dawn.