Gamer Reviews
24850 Reviews
9.45
NA
9.50
Fights against creatures are awesome
Story is kinda forgettable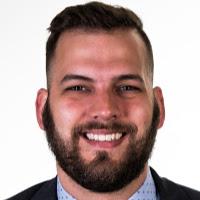 9.90
Beautiful game, great gameplay, amazing story.
7.00
First of all, you need to know you'll be playing a rpg so you have to be invested. The story is the best thing about this game, it has its flaws though. The graphics are very good but the facial animations are NOT. Game mechanics, exploiting robots was satisfying but besides that, not very good, you don't feel the weight of your bow, it feels like air/nothing, also there are so many options that will mess up your gameplay, it will make it difficult. The stealth mechanics, incomplete, you can't slay an enemy if you are not in cover, or if you aren't behind it. Climbing mechanics, hated it, it slows you down to get you to places. If you love rpgs, try it out, I wasn't that invested in this and tried to rush it out, I couldn't, it took me almost 60 hours but I completed it, I won't play the sequel though, I will read or watch a video about it, hehe.
Horizon: Zero Dawn is a game built around a steady momentum that'll push you through the entire game without ever making you want to turn it off. It expounds on this generation's affection for open-world collectibles by making each of them a joy to track down, it strips back bloated systems that don't truly reflect the hunter-gatherer nature of the game to great effect and it manages to cut out its own distinct personality in a genre it could so easily have become lost in. Horizon: Zero Dawn is an essential purchase for anyone with a PS4. Not only does it show you what the machine is capable of from a technological perspective, but it also proves that there is so much more you can do in an open-world game – from a gameplay perspective – that everyone deserves to play it and see what they've been missing out on.
9.00
An open-world that tailors to each and every interest, Horizon: Zero Dawn keeps combat fresh, with an intriguing protagonist to match.
9.00
This is first departure from the Killzone series for developer Guerrilla Games, and though you might think the team took a risk by stepping out of its FPS comfort zone to create a third-person open-world action game, you'd never know it was their first rodeo. For every minor imperfection, there's an element of greatness that recharges your desire to keep fighting and exploring Zero Dawn's beautiful and perilous world.