Gamer Reviews
15477 Reviews
9.43
8.78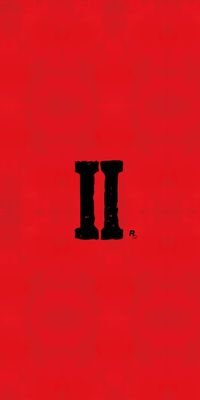 8.70
-Gameplay: Απολαυστικό (καταπληκτικό gameplay. Έχουν δώσει μια μοναδική μαγεία και σε ένα gameplay στηριγμένο απλά σε ένα τόξο. Προσωπικά δεν περίμενα να ΓΟΥΣΤΑΡΩ τόσο ένα game στηριγμένο σε τόξο. Γρήγορο, εθιστικό, χωρίς πολλά λάθη)
-Τεχνικός τομέας: Πανέμορφος (Η πρώτη λέξη του τίτλου αποκτά νόημα με το που ανοίγεις το παιχνίδι)
-Σενάριο: Καλό (Ένα πολύ ωραίο σενάριο που μπορεί να έχουμε ξαναδεί κάτι τέτοιο αλλά δεν παύει να σε κάνει να θέλεις να συνεχίσεις το παιχνίδι για να μάθεις τι γίνεται. Η απειρία της guerrilla στα σενάρια και στο πως να ξεδιπλώνει φαίνεται αλλά είναι απίστευτο για το πως αυτή η εταιρία σε ένα παιχνίδι έδειξε τέτοια εξέλιξη, και το μόνο που μπορείς να πεις είναι "θέλω να δω την συνέχεια σας στη νέα πορεία που ξεκινήσατε)
-Σκηνοθεσία: Ικανοποιητική (Δεν έχω να σχολιάσω πολλά. Είναι σε ικανοποιητικά επίπεδα. Προσωπικά δεν με χάλασε που δεν έδωσε κάτι παραπάνω σε αυτόν τον τομέα. Βέβαια δεν θα θυμάμαι αυτό το παιχνίδι για την σκηνοθεσία του)
-Open World: Απροσδόκητα βαρετό (Πραγματικά δεν ξέρω τι έφταιξε.. Ίσως αναλώθηκαν πολύ στα παραπάνω στοιχεία και εδώ δεν δείξανε μεράκι και μαεστρία. Πραγματικά ένας ΑΔΕΙΟΣ κόσμος και μετά απο 10-12 ώρες στο παιχνίδι αφού έχεις δει τα τοπία και τον κόσμο του καταντάει απίστευτα βαρετός και το μόνο που μπορεί να σου δώσει μια ώθηση να μην κάνεις fast travel είναι κάποια τέρατα που είναι σε συγκεκριμένες περιοχές.. Αλλά ακόμα και έτσι για εμένα το fast travel πήγε σύννεφο)

9.60
Story is a little complex but its amazing gameplay makes up for it. It has sooo much variety of weapons and enemies its really a joy to play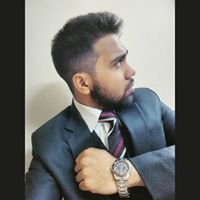 4.00
10.0
Horizon Zero Dawn is the kind of game you play to get lost in, and can be enjoyed by players of all types. This could be the beginning of a stellar franchise, and there is something for everyone here. If you own a PS4, you owe it to yourself to give Horizon Zero Dawn a go.
9.50
Horizon Zero Dawn discovers a stronger sense of its own personality in one game than Killzone ever managed across half a dozen. Guerrilla Games has long been developing some of the most buzzed-about games in the industry; with Horizon, it feels like it has finally found its own voice, one worthy of all that buzz.
5.00
Horizon Zero Dawn is disappointing. It has a story that I struggled to care about (complete with massive expository dumps—yay), a bland protagonist, and overtly repetitive and constraining missions that worked against its open world sensibilities. When Horizon Zero Dawn hit its rare strides—from its gloomy Cauldrons to traveling across its sprawling vistas—it only made me wish the rest of the game were as worthwhile.