Gamer Reviews
24380 Reviews
9.45
NA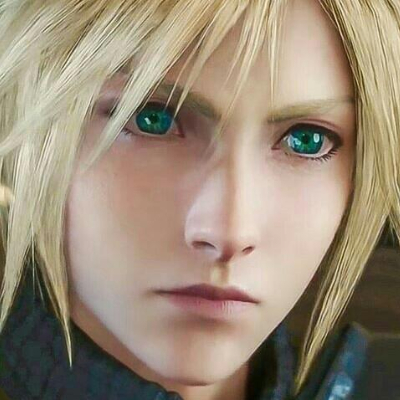 8.80
I bought this game because it's quite popular but I didn't expected it to be that good!
The story of this game, the writting and the ending are better than I expected.
The gameplay is great! Fun combat, nice scan mechanics, smooth and fast animations, potions, traps, herbs, recrafting ammo e.t.c.
I just wish there were more types of weapons though.
The main quest line was very well made, it didn't make me feel tired nor bored, most quests had something new to do and they weren't repetitive.
Graphics are so darn incredible, I couldn't believe I was playing in 1080p.
The audio design is great too!
The interactive system is insanely good and the environment of this game is top notch.
Last but not least, the open world and the RPG elements are well done, there are many things you can equip, craft, buy, sell e.t.cm
The game has few small issues though, it lacks depth and character development. The fates of some characters were... forced and silly, they could have been way better as well.
Pros:
+ Great writting and plot
+ Non tiring campaign
+ Really good gameplay
+ Gorgeous graphics
+ Nice RPG elements
Cons:
- Not deep enough
- Character development
Narrative: 8/10
Gameplay: 8/10
Content: 8/10
Characters: 6/10
Music: 8/10
Graphics/Audio: 10/10
Horizon Zero Dawn might not be exceptional, but it is a really great game nonetheless!

10.00
Simply put- Truly Excellent! One of my favorite games of all time! First off- the game is stunningly beautiful. The grass, trees, machines, everything is stunning. Great in 4k! The story is really good as well. I love Aloy! Combat is really good. Recommend doing all of the side quests and clearing bandit camps. I found everything to be interesting. This is one of the few games I cared about enough to go for 100% completion. So overall- this is excellent and well worth buying! Great open world game with plenty to do that's all engaging. I've played it through twice already and will play it again in the future! The expansion is also excellent and worth getting!

8.00
A wonderous adventure through a mysterious Earth that's been engulfed by killer machines, Horizon: Zero Dawn is a great open-world RPG, which excels at its world and combat.
The main draw of the game are the vicious machines, and your battles with them. The combat is great, with a nice selection of unique weaponry. There is also a nice variety of machines, but I do wish that there were more variations of machines, to keep things interesting later on.
The open-world is what you'd expect: bandit camps, ruins and radio towers, with Horizon's own coat of paint. The world is a bit large, but using a mount can make traversal far faster. I also love how fast travel requires resources, encouraging you to go on foot.
There were small issues with the combat. The hitbox for special R1 moves such as Critical Hit are too small, resulting in you light-attacking foes unintentionally. The trap menu, controlled by the D-pad, feels far too cluttered. The progression is completely broken in the game, as I used my mid-game gear till the end of the game; hurting a feeling of powering up. Instead, the game uses modifications for progression, which I'm not a fan of.
The setting of the game is unforgettable; the juxtaposition of tribal human civilisation with futuristic technology and creatures is at the core of the game's world and narrative. The most memorable parts of the main questline are the exposition-dumps on how the situation had come about, and they're what kept me interested in the story. Other bits of worldbuilding, particularly the different tribes and their conflict, are less well-developed, although this could be because I read absolutely no logs.
The narrative itself isn't all too memorable, but it serves its purpose in the game. Side quests are typically alright, filled with some good characters and dialogue, and occasionally even having decent story elements to them. The characters and voice acting are pretty decent, with some clear stand-outs.
The music is solid enough. Strings and flutes are prominent while exploring, with gentle touches of electronic ambiance splattered in them, a great reflection of the world you're traversing in. "City on the Mesa" is an example of the soundtrack at its best: with its gentle acoustic guitar and almost medieval-sounding viola.
Graphically, this game can be stunning at times. The environmental design especially is phenomenal, as you near a new biome and you see the mixed palettes converging together, or the ancient ruins of a former skyscraper, taken back by nature. The metallic sheen illuminated by blue lights of Cauldrons are another visual highlight. Also, I loved the costume design of the NPCs!
Overall, Horizon: Zero Dawn delivers a vast world of killer machines, and combat that'll make you want to fight them. What else could you want? It's an easy game to recommend for anyone who enjoys the genre, with a decent storyline, a unique setting and stunning art direction and graphics.
10.0
Horizon Zero Dawn is Guerrilla Games' crowning achievement in video game development. A masterful epic that outshines any game we've seen on the PlayStation 4 so far. Words can not do justice for what you need to see for yourself. If Sony was banking on Horizon Zero Dawn to be its next flagship franchise they've succeeded and Aloy will do a fine job stepping into the large shoes that Nathan Drake so recently left empty.
9.00
I took approximately thirty-five hours to complete Horizon Zero Dawn's main story, but the first thing I did after I finished was dive right back in. There were still exciting quests to do, gorgeous places to discover, and fascinating characters to meet. I'm still falling in love with this world and all the magnificent things it has to offer. Guerrilla Games has created something truly impressive and memorable with their first dive into the genre, and I have only endless excitement for all that's in store for the future of this universe.
9.00
To simply put it, there is a certain appeal to Horizon: Zero Dawn which I have not found in any other open-world RPG game. Perhaps it is the addition of shiny robots to the mix or the story of Aloy herself. Either way, this game has my full attention and I wouldn't call it anything less than stellar. If I had to compare it to another game, The Witcher 3: Wild Hunt and Shadow of Mordor would be on the top of my list. When compared to these two titles, Horizon is riddled with less bugs, more engaging combat, and successfully incorporates stealth gameplay. Try and guess what I'll be playing for the next few weeks.