Gamer Reviews
23758 Reviews
9.45
NA

9.10
Horizon Zero Dawn: Complete Edition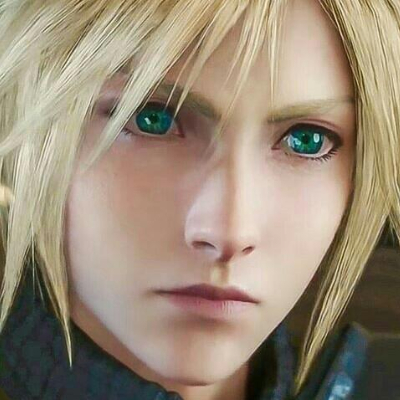 8.80
I bought this game because it's quite popular but I didn't expected it to be that good!
The story of this game, the writting and the ending are better than I expected.
The gameplay is great! Fun combat, nice scan mechanics, smooth and fast animations, potions, traps, herbs, recrafting ammo e.t.c.
I just wish there were more types of weapons though.
The main quest line was very well made, it didn't make me feel tired nor bored, most quests had something new to do and they weren't repetitive.
Graphics are so darn incredible, I couldn't believe I was playing in 1080p.
The audio design is great too!
The interactive system is insanely good and the environment of this game is top notch.
Last but not least, the open world and the RPG elements are well done, there are many things you can equip, craft, buy, sell e.t.cm
The game has few small issues though, it lacks depth and character development. The fates of some characters were... forced and silly, they could have been way better as well.
Pros:
+ Great writting and plot
+ Non tiring campaign
+ Really good gameplay
+ Gorgeous graphics
+ Nice RPG elements
Cons:
- Not deep enough
- Character development
Narrative: 8/10
Gameplay: 8/10
Content: 8/10
Characters: 6/10
Music: 8/10
Graphics/Audio: 10/10
Final Rating: 8.8/10
- Really Great -
Horizon Zero Dawn might not be exceptional, but it is a really great game nonetheless!
Horizon Zero Dawn is an amazing game for many different reasons. The game is gorgeous on all levels from the characters to the world itself. I found the story to be very interesting yet generic in a post apocalyptic setting. The gameplay felt fresh and exciting especially if you played it stealthy. The weapons, tools, traps and armors made each battle exciting. Though I wished they would have focused a bit more on different melee weapons. The world of horizon was fun to explore and interesting to see, there were lots of side quests to complete and they were interesting to do. Aloy the female protagonist was a strong character and developed well IMO. I could feel her emotions throughout the story and her drive to uncover the truth. Overall the game was great, though the final boss battle seemed a bit weak and not what I was expecting. The world was huge but I wished they could have added more caves or houses to explore just for exploration purposes. When I first started this up it reminded me of a Elder Scrolls Game lol (Skyrim). So if you are into open world rpg's I def. recommend Horizon Zero Dawn. Those who are trophy hunters will find this game to be a easy Platinum.
I give this a 5/5 Stars
!!! A Must Play !!!
Pros
Beautiful Game
Intersting Story & Characters
Super Fun Gameplay
Cons
Only 1 melee weapon
The world was big but not many places to venture to like caves.
Final Boss Could Have been a bit more epic
10.0
Horizon Zero Dawn is Guerrilla Games' crowning achievement in video game development. A masterful epic that outshines any game we've seen on the PlayStation 4 so far. Words can not do justice for what you need to see for yourself. If Sony was banking on Horizon Zero Dawn to be its next flagship franchise they've succeeded and Aloy will do a fine job stepping into the large shoes that Nathan Drake so recently left empty.
9.00
I took approximately thirty-five hours to complete Horizon Zero Dawn's main story, but the first thing I did after I finished was dive right back in. There were still exciting quests to do, gorgeous places to discover, and fascinating characters to meet. I'm still falling in love with this world and all the magnificent things it has to offer. Guerrilla Games has created something truly impressive and memorable with their first dive into the genre, and I have only endless excitement for all that's in store for the future of this universe.
9.00
To simply put it, there is a certain appeal to Horizon: Zero Dawn which I have not found in any other open-world RPG game. Perhaps it is the addition of shiny robots to the mix or the story of Aloy herself. Either way, this game has my full attention and I wouldn't call it anything less than stellar. If I had to compare it to another game, The Witcher 3: Wild Hunt and Shadow of Mordor would be on the top of my list. When compared to these two titles, Horizon is riddled with less bugs, more engaging combat, and successfully incorporates stealth gameplay. Try and guess what I'll be playing for the next few weeks.