Gamer Reviews
1822 Reviews
9.62
NA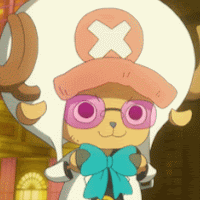 9.50
I'm about 50 chambers in at the moment and I love it, Hades is a roguelike unlike any other. It has good graphics and is 3D. The gameplay is SO addicting and be able to comeback after death a little bit stronger every time helps push you further and who doesn't like just barely overcoming a challenge you've spent hours trying to get past. This game is one of a kind and the witty comments made by the characters in game are always fun to hear and the way you can build relationships just makes it that much more fun to be in The House of Hades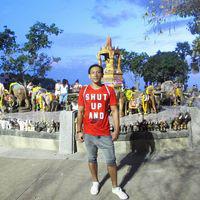 9.50
It's been a while since I review any games. Mostly because there was just not that many games for me to play. Some games I simply won't buy until I get my hands on my own PS5. Yea, it's still impossible to buy a PS5 for me where I live and for the gazillionth time, I won't buy it from scalpers. Sony take note!
Back to Hades. It took me 16 runs to beat Megaera which is the first boss and I died not long after that and I was shock to find out that I had to do it all over again from the beginning. Obviously I never played a rogue-like games before.
Most games that are too difficult will turn me off and it usually hard for me to come back and keep trying (talking to you Sekiro) but Hades keeps me coming back purely because the variety of ways you can play. In fact, every run will be different and you will eventually find a way to beat a certain level. You have a certain degree of choice, in terms of what perks you choose and weapon but even those can be varied.
I have 'beat' the game twice so far but there are more stories and secrets to uncover. Basically, you never actually finished the story until you beat this game over and over and over again in so many different ways.
Perhaps the best thing about it for me is the fast paced action packed combat. Never felt repetitive and they managed to weave in the story with just dialogues between Zagreus (your character) and the other Greek mythology gods and creatures. These characters are very memorable and 'fun' personalities. I love the lighthearted take on the mythology that have been so overused.
I'll keep playing and I'm going to try to complete as many trophies as possible. Also making sure I pet Cerberus at least once each run. He's such a good boi!
Aggregate Gamer Reviews
9.00
Sure, Hades is not quite perfect. If you hate roguelikes, the narrative won't be enough to sway you, and personally, I'm not a huge fan of games that make you wait for waves of enemies to spawn in, but it's damn close. I've grown wary of difficult games and roguelikes as I've got older, but Hades manages to ensure you feel like you're always making progress, be that narratively or mechanically.
Hades is a must play, and even for those who despise them, this could well be the game that changes your mind. It is more accessible, and offers a better sense of constant progression, than nearly any other game in the genre. Essentially, Hades is really bloody good.
9.30
Hades mantiene la excelencia de su versión original de PC y Switch en su salto a consolas PlayStation y Xbox, apostando por la misma fórmula que tan buenos resultados ofrecía hace ya casi un año. Si bien no aporta novedad alguna a nivel de contenido o experiencia de juego (recordemos que no es más que un port y no una nueva versión), sí logra mejorar ciertos aspectos gráficos a nivel de consolas, pasando de las limitaciones a nivel de resolución y rendimiento de Switch a un apartado visual más consolidado en PS4/Xbox One y PS5/Xbox Series X|S.