Discontinued
This game has been officially shutdown .
PS4
Gwent: The Witcher Card Game
Gamer Reviews
8643 Reviews
8.67
NA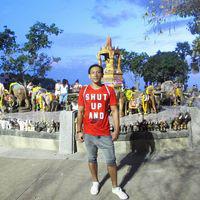 8.50
This is definitely the best free-to-play game out there. Seriously, you can acquire all cards without spending any real money. Even if you spend some for the cosmetic stuff, they definitely deserve it.
The developer creates new content or update the balance pretty regularly and this definitely doesn't feel like a free game.
Sometimes you can get pretty bored though because majority of the competitive players tend to play the same net deck. You have to mostly play whatever the meta if you want to rank up. I just get bored easily so I play whatever I think is fun. I don't care if they think it's a meme deck. Also, I don't have much money to spend so I don't have all the best cards, yet!
One more note, if you're coming from The Witcher 3 like me, this version of Gwent is totally different from the one you played in over there. It'll take time to get used to all the abilities etc but this is better for sure.
I'M STILL A BIT SALTY THAT THEY REMOVED THIS GAME FROM PS4!
Aggregate Gamer Reviews