NA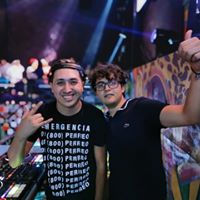 9.40
La neta pasas un buen rato con la jugabilidad, la historia y las referencias.
Aggregate Gamer Reviews
9.50
Guacamelee! 2 is the sequel the original deserves. Fast, fun, funny, challenging, and chicken-filled, Juan Aguacate shows us he's still got a few tricks up his mangas (sleeves), especially when he takes on his chicken form. Buying Guacamelee! 2 for $19.99 at launch is a no-brainer for fans of the original, as well as fans of platformers, beat-em-ups, co-op games, and anyone who wants to let their inner Luchador soar.
8.00
Guacamelee 2 is another champion-grade Metroidvania, provided you can handle some corny humor and retreading of old mechanics.
9.50
Not once during my playthrough of Guacamelee 2 did I feel bored or look at the clock, and once I was done, I felt compelled to hunt down everything I'd missed. It's yet another triumph for DrinkBox and they probably have at least one or two more of these in them.