NA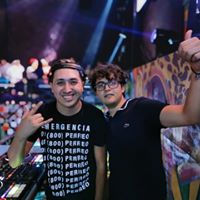 9.40
La neta pasas un buen rato con la jugabilidad, la historia y las referencias.
Aggregate Gamer Reviews
9.00
It boasts sharper visuals, an expanded suite of abilities for Juan, and plenty of content for fans to sink their teeth into. Simply put, Guacamelee! 2 is bigger and better than the first game, and is an absolute must-play for any fans of the Metroidvania genre or the increasingly impressive body of work by the talented people at Drinkbox Studios.
8.75
Guacamelee 2 is one of the best executions of the Metroid formula. Juan's adventure stands apart in a crowded genre, even if it stands apart in the same ways as his last outing. Combat is always exciting, the upgrades change the way you fight and navigate the world in meaningful ways, the world is well-designed, and the optional challenges are substantial and rewarding.
9.30
Guacamelee 2 is a hilarious, challenging, and rewarding follow-up to Drinkbox's original. It expands on the first's ideas in so many great ways, and marries a complex but understandable set of moves to both its combat and platforming. While a few more additional moves would have been nice, this new adventure offsets some of the saminess with wacky, one-off gameplay experiments that are often a blast to experience.