NA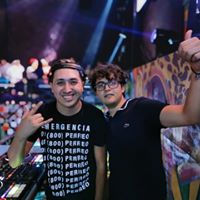 9.40
La neta pasas un buen rato con la jugabilidad, la historia y las referencias.
Aggregate Gamer Reviews
9.00
If you enjoyed the original Guacamelee!, this sequel is an absolute must. It's not going to particularly surprise you in any way, but it's certainly going to have you grinning from ear to ear as you play. Also, if you liked the original Guacamelee! but found its platforming and bosses a little too hard in the latter stages, you'll find Guacamelee! 2 to be much more enjoyable.
8.50
It's all about Juan's new Pollo powers, which provide new ways to obliterate enemies or traverse around them. It doesn't revolutionize the series or knock other recent platformers out of the water, but Gucamelee!'s sequel is a tight, well-constructed adventure that knows how to crack a joke.