Gamer Reviews
40009 Reviews
9.74
9.61
10.00
just fantastic. This game was my first platinum. I had no intention of doing that because, for the most part i find trophy hunting to be tedious work that takes away from the gameplay experience. However, in this game, I just wanted to play it until there was nothing else to do and I was legitimately not ready for the game to be over when I finished it. i loved everything about it, no complaints at all.

10.00
Absolute master piece. It captures the nature of other gow games but in an completely new and fresh way. One of the best games i have ever played in terms of both story and gameplay.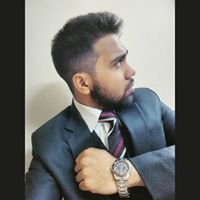 9.70
This game defines PS4, the best game of this generation. Be the monster you are, Kratos never fails to satisfy that Bloodlust. Deep story!! The past haunts you and you must take care of your son. I only hates the Niflheim part, which was a little boring after some time, rest this game is just exceptionally perfect!!!
It's hard to imagine a God of War fan not enjoying this, for all the reasons that we DID mention and some that we're holding back for the sake of spoilers. Eventhough it has seen considerable changes from previous games in the series, they almost all feel like they were for the better. 
10.0
I've played through five God of War games as this character, and never saw him as much more than "the tough screamy guy that's gonna kill all these gods in hilarious ways." Now, I find myself just as invested in the quiet conversations Kratos has with Atreus as I do with my newest weapon upgrade. God of War grew up, and the result is the best entry in the series.