Gamer Reviews
41834 Reviews
9.72
9.44
10.00
just fantastic. This game was my first platinum. I had no intention of doing that because, for the most part i find trophy hunting to be tedious work that takes away from the gameplay experience. However, in this game, I just wanted to play it until there was nothing else to do and I was legitimately not ready for the game to be over when I finished it. i loved everything about it, no complaints at all.

10.00
Absolute master piece. It captures the nature of other gow games but in an completely new and fresh way. One of the best games i have ever played in terms of both story and gameplay.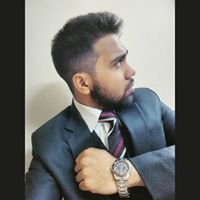 9.70
This game defines PS4, the best game of this generation. Be the monster you are, Kratos never fails to satisfy that Bloodlust. Deep story!! The past haunts you and you must take care of your son. I only hates the Niflheim part, which was a little boring after some time, rest this game is just exceptionally perfect!!!
10.0
The best comparison to be made is that Sony Santa Monica took a blockbuster, popcorn action flick and made it an Oscar contender, without sacrificing any of the series' central DNA. God of War is one of this generation's crowning achievements and is up there with some of Sony's best.
10.0
God of War is one of those rare titles that define the console generation. Kratos' fighting has been refined to its very best and the lands of Midgard are filled with wonders of all manner to explore and defeat. It's been nearly the entire lifespan of the PlayStation 4 console since Kratos has seen new adventure but the wait has been absolutely worth it. Santa Monica Studio's journey is still far from over, but they've once again shown why Kratos is one of gaming's greatest anti-heroes.
10.0
The graphics, sound, combat, world, and plot all come together to make an exquisite package that is a prime example of why games are art and God of War is right up there with the best films and novels when it comes to storytelling. If you have a PlayStation 4, you should play God of War. If you don't have one, you should consider getting one to play this game.