Gamer Reviews
36620 Reviews
9.76
10.00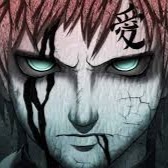 10.00
This should be in every games collection
9.50
I originally couldn't believe that God of War would have a soft reboot that would shoot it to the forefront of gaming. Yet here we are. By combining a smart story with brilliant characters, the narrative manages to be well worth paying attention to. Deep and rewarding combat mechanics make each encounter a joy to play. There's so much to do in the game that you can easily lose 40+ hours exploring the world. It seems that God of War is godlike again.
10.0
I've played through five God of War games as this character, and never saw him as much more than "the tough screamy guy that's gonna kill all these gods in hilarious ways." Now, I find myself just as invested in the quiet conversations Kratos has with Atreus as I do with my newest weapon upgrade. God of War grew up, and the result is the best entry in the series.
10.0
The graphics, sound, combat, world, and plot all come together to make an exquisite package that is a prime example of why games are art and God of War is right up there with the best films and novels when it comes to storytelling. If you have a PlayStation 4, you should play God of War. If you don't have one, you should consider getting one to play this game.