PS4
God of War III Remastered
Gamer Reviews
29126 Reviews
9.40
NA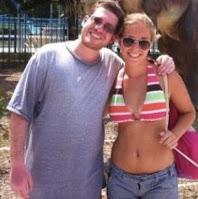 9.00
Basically it's a Revenge Driven Story Of Katos Wanting to Kill His Dad Zeus and The Gods of Olympus With The Ending of GOW2 Having Katos Fight His Dad Zeus and The Beginning of GOW3 Starts Where GOW2 Ended at.Great Boss Fights Against Hercules, Hades, Kronos, Great Graphics, Music, Great Weapons including Nemean Cestus My Personal Favorite That You Get From After Killing your Brother Hercules That Sends Enemies Flying and and It Breaks Big Blue Stones. The Magic Allows you To Do ShockWave Attacks ,Claws of Hades Magic that can let you summon souls to help in battle Nemesis Whip Does Electric ⚡️ Attacks and with Magic Does Lighting Attacks To All Enemies in a Group near each other, and The Default Blades of Exlie With Magic Shoots a lot of Arrows while being under a shield 🛡 That's 4 Main Weapons to change from unlike the other gow games. Also There's the Blade of Olympus which you can use after you build it up as a Special Ultimate Attack. There's the Item Ability Called Bow of Apollo that can shoot Fire When Charged Up, Hermes Boots Called Boots of Hermes That Let's You Run Real Fast After You Kill Hermes And Cutting His Legs off, Head of Helios which you get by ripping off Helios Head That Let's You Use The Power of the Sun ☀️ to Blind Everyone. The Story isn't the best but The Game as a whole is still amazing and I Also Got The Platinum Trophy 🏆 for GOW3 Remastered on the PS4
Aggregate Gamer Reviews
8.00
God of War III Remastered is the same fun, visually-gorgeous end to the epic Kratos revenge-tragedy that came out in 2010. It has all of the same strengths, and few of the same weaknesses, that it had before. I would always give this game high marks, no matter how many times they re-released it. But while it was, and remains, a great and classic game in its own right, unless you have somehow never played it before, you should give this Remastered version a pass.
7.00
While God of War 3: Remastered may scratch the nostalgia itch we all have for Kratos-related mayhem, it doesn't offer anything more than a good-looking trip down memory lane. If you have yet to play the original God of War 3, this would be a great opportunity to do so, but those who don't want to have their memories tarnished due to a lack of bonus material may want to steer clear of God of War 3: Remastered.
6.00
That parade of cathartic moments still makes God of War 3 worth playing, especially given the vividness and eye-popping destruction woven into every major battle. It peaks and drags and peaks and drags, sure, but God of War at its high point was never going to be sustainable.