Gamer Reviews
59627 Reviews
9.68
NA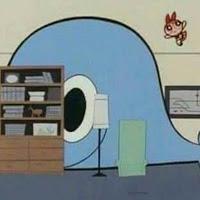 9.00
Pasan los años pero Kratos todavie sigue siendo un papucho.
gameplay - 9
story - 10
graphics - 10
music - 10
engaging - 10
10.0
God of War, in its entirety, is Sony Santa Monica's masterstroke. Everything from brilliantly realized characters, fascinating dialogue, fantastical world, exhilarating combat, satisfying puzzles, engrossing and meaningful side content to larger than life set pieces, has been so expertly designed.
9.00
In many ways God of War is what the series has always been. It's a spectacular action game with epic set pieces, big-budget production values, and hard-hitting combat that grows more feverish and impressive as you progress. What may surprise you is how mature its storytelling has become. Like Kratos, God of War recalls the past while acknowledging the need to improve.
9.00
God of War feels like a breath of fresh air, thanks to a reimagined world and some deeper customization features. But at the root of the game is the classic God of War combat, slightly less gory but only slightly less grisly. Tearing monsters apart bare-handed is just as much of a rush as it ever was. And that's good, because even if it's time to grow up, it's okay not to change too much.