Gamer Reviews
20883 Reviews
9.67
NA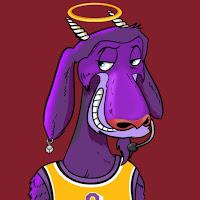 10.00
I'm the type of gamer who's looking for a high level combat adventure type of game which I can just get sucked into. And this was just perfect for me it's one of my personal favourite RPG'S of all time and the story is amazing. One of the biggest things for me was adventuring I loved doing my own thing defeating the mongols and climbing to the top of a mountain to see the beautiful view. And just pointing out the obvious THESE GRAPHICS ARE AMAZING
Look if you'r unsure about buying this like I was just know you will enjoy a lot of it.
( I know this didn't make much sense sorry )
Gameplay 10/10
Story 9/10
Characters 9/10
Music/Sound 10/10
Voice Acting 10/10
Graphics 10/10
story and gameplay is perfect but the cutsenes have some broblems
9.00
Fun! It's fun!!! Loved the gameplay mechanics, the story and the graphics. If you love samurais and the Japanese culture in general you must play it, you will love it.
Don't worry, Ubisoft – you don't need to make an Assassin's Creed game set in Japan anymore. Sucker Punch has pipped you to the post, creating a genuinely stunning open-world samurai epic that's compelling, memorable, and never anything less than a blast to play. Ghost of Tsushima is yet another reason to hug your PS4 – it's a sensational game.
9.50
Ghost of Tsushima captures the mystique, fierce violence, and barely contained emotional angst of the great samurai films. The line of inspiration is clearly purposeful; Sucker Punch included a gorgeous "Kurosawa Mode," which sets a black-and-white, film-grain, audio-treated effect that doubles down on the classic cinematic vibe. It's well worth turning on, if only for a few missions.
7.00
Overall Ghost of Tsushima is a fun game with a lot of flaws it's not perfect or anything, but it's not a bad experience either I would definitely suggest you buy it in a sale or something instead of buying it for 60$ it isn't the best game this year for me, but it can be for you at the end of the day it is my opinion, and I would definitely suggest you wait for a sale on Ghost of Tsushima, but it's your money, and it's up to you Ghost of Tsushima has shortcomings which affected my experience a lot, in my opinion, it would have been perfect if it had a better camera, better mission design and better pacing for the Story those were the only major flaws for me in Ghost of Tsushima, but it's a great game because of its brutal blade combat amazing OST and great side quests.