Gamer Reviews
20883 Reviews
9.67
NA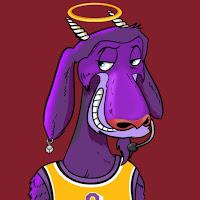 10.00
I'm the type of gamer who's looking for a high level combat adventure type of game which I can just get sucked into. And this was just perfect for me it's one of my personal favourite RPG'S of all time and the story is amazing. One of the biggest things for me was adventuring I loved doing my own thing defeating the mongols and climbing to the top of a mountain to see the beautiful view. And just pointing out the obvious THESE GRAPHICS ARE AMAZING
Look if you'r unsure about buying this like I was just know you will enjoy a lot of it.
( I know this didn't make much sense sorry )
Gameplay 10/10
Story 9/10
Characters 9/10
Music/Sound 10/10
Voice Acting 10/10
Graphics 10/10
story and gameplay is perfect but the cutsenes have some broblems
9.00
Fun! It's fun!!! Loved the gameplay mechanics, the story and the graphics. If you love samurais and the Japanese culture in general you must play it, you will love it.
9.00
It would be understandable for developer Sucker Punch to feel nervous about releasing a game so close to the critically-acclaimed The Last of Us 2, and as PS5 glimmers on the horizon, but it shouldn't. This is a worthy swan song for the PS4, and a tribute to the Japanese culture it so clearly reveres.
8.00
Thanks to its stellar combat, gorgeous world, and engaging exploration, Ghost of Tsushima manages to brute force its way through a laundry list of problems to deliver an experience I couldn't help but thoroughly enjoy- which, in the end, is what matters more than anything else.
10.0
Now that I've had a moment to catch my breath and collect myself, what I'm about to say will hardly come as a surprise to anyone. Get Ghost of Tsushima now, if you haven't, and play it immediately if it's on your backlog. It just holds up against the stiffest of competition in the PS4 generation of games, and may even exceed them by a hair.