Gamer Reviews
23182 Reviews
9.44
NA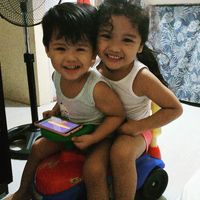 9.50
This game gives us a very nice experience by creating a world that is so huge and exploring it by running or using teleportation, gacha elements are good, even Free to Play Players can get good characters.
Aggregate Gamer Reviews
7.00
It's a baseline comparison, but Genshin Impact's unique blend of gameplay, gorgeous environments, and lighthearted story, along with a gacha system found in many Chinese mobile games, provides an experience that might feel new to western audiences. So while it's held back by technical hiccups and level gating in Adventurer Ranks and a gacha gambling system, Genshin Impact is still an enjoyable time.
9.00
The gameplay is smooth and simplistic, and it works great on all platforms - though I'm still not sure why the PlayStation version can't be linked to a Mihoyo account so I could play on my phone when I'm not at home (PS Vita version please??) but it's a small gripe to an otherwise terrific game. If the loading times were a bit better, I'd recommend the PlayStation version a little more, but for now, mobile/PC are the optimal platforms.
7.50
Genshin Impact could be a little more lively than it is when leveling, but the beauty of its world helps suck you in. You really can't beat free, so long as you resist the rather tame temptations to spend money.