PS4
Final Fantasy VII Remake
Gamer Reviews
24780 Reviews
9.49
9.00
I prefer it over the original, it seems to be much better; lets hope it keeps on improving on the next parts.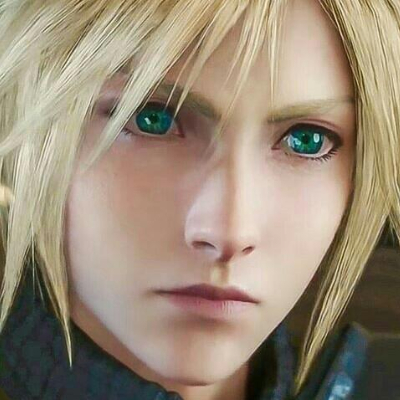 10.00
I've never played the original Final Fantasy VII but I've heard by many that it was one of the most important videogames ever made, so I really wanted to play it someday.
Final Fantasy VII Remake was my first game in the series and... Oh boy, where do I begin!
The story is amazing in my opinion! The ending is divisive but I really liked it personally and I think that it's too early to criticize it.
The main cast is one of my favourites!
Most of the side characters were pretty good as well, especially Jessie, Sephiroth and Reno.
The combat system is my favourite combat system in a videogame; It's like a combination of Hack 'n' Slash & Turn Based at the same time, there are 4 completely different party members to control, tons of different skills, spells, items, mechanics and different builds to use, it's VERY deep and organic, it feels awesome and it looks phenomenal!
The RPG elements and the Materia system are wonderful!
The bossfights are dope! Some of them were among the best bossfights I've ever encountered (especially the final boss).
The music is fantastic for sure and it fits the visuals perfectly!
Visually, this is the most beautiful game I've ever played! The lighting, the animations, the textures & the setting are absolutely breathtaking!
Lastly, the set pieces and the visual representation are the best I've ever seen! They looked like they were out of a CGI movie and there were sooo many incredible, gorgeous and jaw dropping moments!
I only have 2 minor complains though! The textures looked bad in some places and most of the sidequests were uninteresting.
Pros:
+ Amazing story
+ Excellent cast
+ Flawless combat system/gameplay elements
+ Outstanding set pieces
+ Fantastic music
+ Absolutely gorgeous visuals
Cons:
- Texture issues in some certain places
- Most of the sidequests were uninteresting
Narrative: 9/10
Gameplay: 10/10
Content: 8/10
Characters: 10/10
Music: 10/10
Graphics/Audio: 10/10
Final Rating: 10/10
- Masterpiece -
Put simply, Final Fantasy VII Remake is my favourite videogame of all time alongside Persona 5 Royal.
Do I recommend it?:
Yes, for both fans and newcomers.
9.50
Perfect rpg game but small game only 35 hours
10.0
Final Fantasy 7 Remake is a far more difficult game to review than I expected. I love almost everything about it, so much so that I struggle to find the words to do it the justice I believe it deserves.
9.00
Final Fantasy 7 Remake is a masterpiece, a love letter to FF7 fans, an homage to one of the greatest games of all time. At its best it does everything the original did in 1997, revolutionizing the way video game stories can be told and reimaged.