Gamer Reviews
12782 Reviews
8.48
NA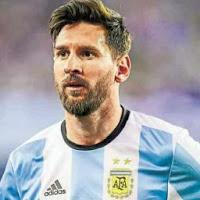 10.00
Not great as fifa 21 but still incredible
Aggregate Gamer Reviews
8.75
FIFA 18 shows Alex Hunter moving into a wider world of football, and while that story experience is absorbing, it also reveals how much work areas like the career mode – which hasn't meaningfully changed in years – need. It's still worth it to play all the modes the title has to offer, but this is a title that caters to its superstar.
FIFA 18 has come out fighting this year, with an improved game of football, another chapter in its excellent story mode, and more besides. It's still not quite there yet, failing to deliver something as fluid and immediate as it could be. There's ample room for improvement, sure, but FIFA 18 is still a genuinely marvellous footie game.
8.00
FIFA 18 may take a few steps back in the gameplay department but the well-written, multi-layered story that deals with Alex's life on and off the pitch is one worth experiencing.