Gamer Reviews
12774 Reviews
8.48
NA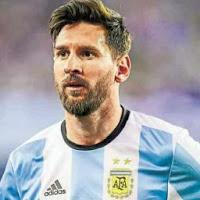 10.00
Not great as fifa 21 but still incredible
Aggregate Gamer Reviews
8.50
EA mixes design ideas well in Career mode with team building elements and contracts. It is almost like an MMO crafting system on how you can structure your teams and build your players. These make for a much deeper experience and the player is at the controls the whole time. Enhanced by fantastic cut scenes and cameos of top world class players, you really get into building up your squad.
8.00
Somehow, EA has managed to refine and hone the modern FIFA formula to an even greater degree with FIFA 18. Last year we questioned what more the developer could possibly do to keep the series from stagnating, and it turns out that making a slew of welcome smaller adjustments across the board can really impact the big picture. Some will roll their eyes, but FIFA 18 is yet another fantastic footie sim -- one that takes the ball from the already great FIFA 17 and runs with it.
FIFA 18 has come out fighting this year, with an improved game of football, another chapter in its excellent story mode, and more besides. It's still not quite there yet, failing to deliver something as fluid and immediate as it could be. There's ample room for improvement, sure, but FIFA 18 is still a genuinely marvellous footie game.