Gamer Reviews
10588 Reviews
9.12
8.38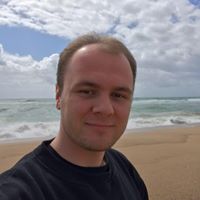 8.10
When I bought Far Cry Primal I was worried that it wouldn't be any good since it didn't use guns or vehicles but I was so wrong. It's use of weapons like spears and arrows are amazing and the fact that you can bond with animals so that they will aid you makes this feel like a unique FC game but it's still FC. It's not as great as FC 3 and 4 was but it's definietly worthg playing if you are a fan of the franschise or not.
Aggregate Gamer Reviews
7.00
Overall, I found my stay in Oros very tumultuous. There were things I really enjoyed, and times when I was incredibly bored. I loved the character design, but didn't connect with any of the characters. I enjoyed exploring the world, but had no interest in anything happening there.
8.50
While other venerable franchises like Call of Duty are afraid to challenge themselves and make only halfhearted gestures toward invention, Primal plots a course through uncharted waters with a battle-tested vessel and actually commits to making its new ideas more than vapid window dressing.
7.00
Far Cry Primal is a great spin-off for the Far Cry franchise, but it doesn't do anything drastically new.